Elmer C. Moravecky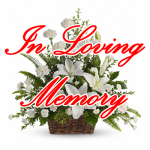 Born on April 22, 1926 in Midvale, Ohio
Departed in Melbourne, Florida on November 24, 2019
Elmer Carl Moravecky passed away Sunday, November 24, 2019. He was born April 22, 1926 in Midvale, Ohio, the middle child of John and Julia Moravecky. He married Carol J. DuBois in 1954 and moved to Florida in 1955. Carol predeceased Elmer in 2010. He is survived by his daughter, Victoria, sons, Brian and Eric, 7 grandchildren, and 6 great-grandchildren. He was a member of St. Paul Lutheran Church, where his subtle humor will be missed. His giving nature radiated in all directions and will be remembered by all. Visitation will be held at Brownlie-Maxwell Funeral Home Friday, November 29, 2019 from 4 to 7:00 p.m. Funeral will be at St. Paul Lutheran Church, Saturday, November 30, 2019 at 11:00. As Elmer had a passion for helping veterans, in lieu of flowers, a donation to https://www.fallenheroesfund.org/ in his name would be appreciated.
6 entries.
I was so glad to have known Elmer for a short while. I appreciated his humor and his kindness. His family is in my thoughts.
Love you and miss you Dad. You will be missed every day!
Elmer my friend I am certainly going to miss you. A friendship of 40 years is a wonderful thing.. Our breakfast outing were always enjoyed. I know we will meet again. Save me a seat at your table.
We will miss you greatly Elmer. We were neighbors for almost 54 yrs. Life on Glenmore Cir is not the same without you. Prayers for Torie Brian, Eric and families.
Deepest sympathies for the family.
Our deepest sympathy to all the family. Rejoice that his troubles are over and he and your mom are together again. Love and prayers to you all.