Fred Richard Bogle, Jr.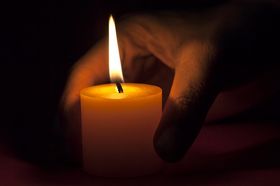 Born April 29, 1939 in Gassaway, Tennessee
Departed August 27, 2023 in Melbourne, Florida
Fred Richard Bogle, Jr. went home to be with the Lord Sunday, August 27, 2023. He was born April 29, 1939, in Gassaway, Tennessee to Fred and Margaret Bogle. His family moved around a bit before settling in the central Florida area.
He graduated in 1957 from Melbourne High School, and went on to the University of Florida (Go Gators!) where he earned a Bachelor of Science in Pharmacy degree in 1962. It was there that he met and married his wife, Joan Sandford Bogle.
Fred began his career in Lakeland, Florida, followed by 20 years at Parrish Medical Center as the Director of Pharmacy in Titusville, Florida. It was in Titusville that his two sons grew up.
He enjoyed saltwater fishing, especially in Islamorada each summer, and playing golf at various courses around central Florida.
In 1989, after his sons were grown, his career continued as the Director of Pharmacy at Kissimmee Memorial Hospital (now Florida Hospital), from which he retired in 2006. Fred and Joan moved back to Brevard County in 2014, settling in Indian Harbour Beach.
Fred is preceded in death by his parents Fred and Margaret Bogle. He is survived by his wife of 61 years, Joan Bogle; his sons Chuck Bogle (Jeanine) and Sean Bogle (Lauren) and six grandchildren Taylor, Tara, Sam, Troy (Micayla), Bella, Max; and one great granddaughter Sloane; as well as his brother Jim (Kathy) Bogle and sister Rovenia (Ron) Benvegna along with five nephews and their families.
2 entries.
We wish Joan and family our deepest condolences. Our thoughts and prayers are with you.
Fred was my first boss at Parrish Medical Center, he hired me in 1981. I gad no pharmacy experience but he gave me a chance and I retired after 38 years, thank you Fred. You will be missed. Prayers for your family.