Frederick Lee Remark M.D.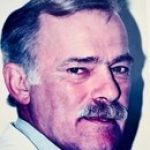 Born in Canal Fulton, OH on March 22, 1938.
Departed on March 24, 2018 in Melbourne Beach, Florida
Frederick Lee Remark M.D. (80) passed away peacefully at home with his wife, Martha, on March 24th.
Frederick was born on March 22, 1938 to Frederick J. Remark and Florence K. Remark (née Culp) in Canal Fulton, Ohio. He attended Catholic school and graduated in a class of 8 students. He was an acolyte at SS Philip and James Catholic Church.
Fred graduated valedictorian of his High School Class in 1956 and, in 1960, graduated from Ohio Northern University (cum laude) with a BS in Chemistry and Biology.
Throughout High School and College Fred worked as a life guard at Clays Park, where he fortunately and happily met Martha MacNab; they were married in 1962.
He graduated from Medical School at the Ohio State University in 1964, followed by Internship and Surgical Residency at the University of Illinois in Chicago. This was followed by a Fellowship in Plastic Surgery at the University of North Carolina and then a Fellowship at the University of Florida also in Plastic Surgery. He served on the faculty of Medical Schools at University of Kentucky and the Medical School of Washington University in St. Louis Missouri.
Dr. Remark served on various Stateside bases as a Physician/Captain in the US Air Force, including; Chanute , Pope, Patrick and Wright-Patterson Air Force Base, receiving an Honorable Discharge while stationed at Scott AFB.
In 1971, Dr. Remark moved his young family to Melbourne, where he would become the county's first and only Board Certified Plastic Surgeon throughout the decade. He continued to practice in Brevard County until his retirement in 2006.
Husband, Father and surgeon aside, Fred was an instrument rated aircraft pilot. He continued to work with his hands, restoring vintage American cars and building Harley Davidson motorcycles from the ground up. He built hundreds of pieces of furniture at the Ranch, where he raised cows, sheep and Border Collies, which were used on his own cattle as well as herding competitions throughout Florida.
He was preceded in death by his daughter, Julie Renee Remark (1967) and sister, Mary Ann Radtke.
He is survived by Martha, his wife of 56 years, daughter, Dr. Robin (J C) Zarate of Niceville FL, son, John (Ulrika) Remark of Stockholm, Sweden and Melbourne Beach, grandsons, Eric J. Zarate of London, England and Lucas Zarate of Winterpark, FL. as well as dear sister and brothers in law; Christine Battista of Ohio, Malcolm (Julie) MacNab of Arkansas, Robert (Kathy) Russell of Ohio and Ted Radtke of Ohio.
A memorial service will be held at Holy Trinity Church on Thursday, April 5th at 9:30 am. Interment will take place out of state at a future date.