Garland Lloyd Lunsford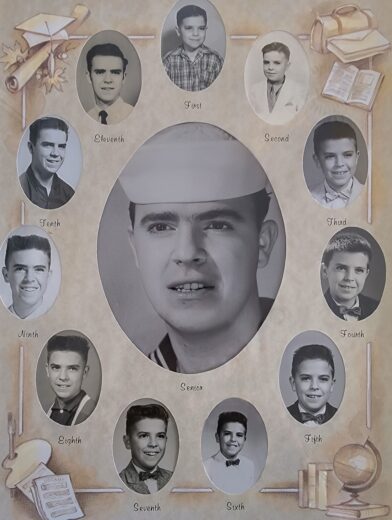 Born on January 1, 1947 in Knoxville, Tennessee
Departed April 15, 2023 in Melbourne, Florida
Garland (Gary) Lloyd Lunsford, 76, of Melbourne, Florida, passed away on April 15, 2023 at Saint Francis Reflections Lifestage Care Hospice in Melbourne, Florida.
Gary was born on January 1, 1947 in Knoxville, Tennessee to Lloyd Elbert Lunsford and Evelyn Lois Davis Lunsford of Knoxville, Tennessee. He joined the United States Navy at the age of 17 and served on the USS Ranger CV-61 (Aircraft Carrier) during the Vietnam War.
After discharge from the Navy in 1967, he opened and operated a Dental Laboratory until enlisting in the United States Army in 1971. While in the US Army, he obtained his Degree in Industrial Engineering. After discharge from the Army, he went to work for the Veterans Administration where he retired after 20+ years of service.
Gary is survived by his wife Carroll Lunsford of Melbourne, Florida; son Keith Lunsford; daughter-in-law Lorena Lunsford; grandson Matthew Lunsford of Peach Tree Corners, Georgia; granddaughter Brianna Whitehead, grandson-in-law Lee M. Whitehead and great granddaughter Phoenix Whitehead of Louisville, Tennessee; son Scott Frazier; daughter-in-law Janet Frazier; grandson Logan Frazier and granddaughter Sophia Frazier along with other surviving relatives.
He was a member of the Masonic Lodge, the Elks Lodge, The Scottish Rite Temple, and Shriners. Gary enjoyed golf and traveling in his RV. He especially enjoyed spending time with his grandchildren. After moving to Melbourne, he attended Calvary Chapel Church and served on the board of his community HOA. He was also involved in other community organizations until declining health made this no longer possible.
Gary directed that his remains be cremated and placed at the Nashville National Cemetery in Nashville, Tennessee.
In lieu of flowers the family requests donations be made to:
Veterans of Foreign Wars (VFW)
Post 9851
73R New Shackle Island Road
Hendersonville, TN 37075
4 entries.
Carrol, our thoughts and prayers are with you and yourfamily. Rita Bollinger
Carroll, you are in my warmest thoughts and prayers
Carroll, my thoughts and prayers are with you and your family every single day…simply put, Gary was a wonderful man!🥰😢
Carroll, my thoughts and prayers are with you and the family in this time of loss. Love to you and all the family.