George A. Seyfert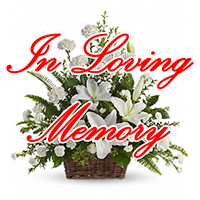 Born in Astoria, New York on June 21, 1934.
Departed in Palm Bay, Florida on June 10, 2018
George A. Seyfert, 83, of Palm Bay passed away on Sunday June 10, 2018. He was graduate of Newark College of Engineering with a Master's Degree and retired as Electrical Engineer for Harris. He also was a member of the Happy Lions Club of Palm Bay serving as the Past President and Treasurer.
Survivors include his wife of 61 years Patricia, and a brother Charles (Kim) Seyfert.
A Funeral Mass will be celebrated on Thursday June 14th at 10am in the St. Joseph Catholic Church on Miller St.
Donations in His memory may be made to the Happy Lions club of Palm Bay or the charity of your choice.