George Eugene Adair Jr.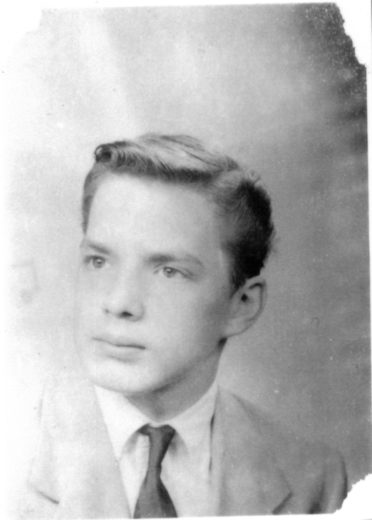 Born April 29, 1941 in Chattanooga, Tennessee
Departed May 7, 2022 in Melbourne, Florida
George Eugene Adair Jr., 81 of Indialantic, Florida, passed away on Saturday, May 7, 2022.
Born and raised in Chattanooga, Tennessee to Margaret Adair in April 1941, George attended City High School and graduated in 1959 where he was a proud member of the Look it Up Club.
He joined the U.S. Army and served from 1961 to 1964 with the U.S. Army Security Agency. George was posted at Fort Jackson in South Carolina and Cologne, Germany during his service.
Two years after getting out of the Army, George met the love of his life Carlene in 1966 and they married in October 1967, spending nearly 55 wonderful years together.
George worked for Bock Construction until his retirement. He was a member of American Legion Post 95, and a loyal Tennessee Volunteer football fan up until his passing.
George had many passions during his life, but he loved old cars the most, and it was a well-known fact that the chicks dug him. He will be loved and missed by all who had the pleasure to know him as a friend or call him family.
He was preceded in death by his parents, his sisters Helen Hardeman and Petie Adair and honorary sister Roselle Warmack.
George will be remembered and forever loved by his wife, Carlene, his children Deb (Joe) James, Jennifer (Alex) Richert and George E. Adair III; and his sister Jean, and brother Don (Brenda) Adair. He is also survived by five grandchildren: Sophia, Knox, James, Alice and Allie, and honorary daughter Lee (Ed) Hope.
Per his wishes, Mr. Adair was cremated. Formal services for a Celebration of Life and inurnment at Chattanooga National Cemetery will be Tuesday, June 7 at 11 a.m.
In lieu of flowers, the family requests those who wish to honor George's memory to make a donation to St. Jude Children's Research Hospital.
St. Jude Children's Research Hospital
3 entries.
So very sorry for your loss. Life is way to short ad I hope you find comfort. All of you are in my prayers
The love of my life. The best person I have ever known. A good hard working man who loved his family and friends. And VERY funny. You will always be with me. Love you so much.
Miss my dad terribly and it's only been a week. ❤️