Gerardo Conde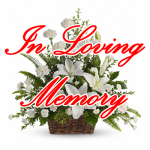 Born in Patillas, Puerto Rico on October 26, 1926
Departed in Melbourne, Florida on October 30, 2019
Gerardo Conde, 93, peacefully passed away at Holmes Regional Medical Center on October 30, 2019, surrounded by his loving family.
Gerardo was born in Patillas, Puerto Rico on October 26, 1926 as the son of Hermenejildo Conde and Maria Ruiz (the third of five children). Gerardo spent his childhood in Puerto Rico and in 1947, at the age of 21, moved to New York to seek better opportunities. He met the love of his life, Luz Maria Torres, in July of 1948 and married her in November of that same year after a whirlwind romance. On November 27, 2019 they would have been married 71 years.
Gerardo was a BTA Officer for the Triborough Bridge and Tunnel Authority in New York, New York for 25 years and retired in 1982. He was able to enjoy 37 years of retirement which he dedicated to traveling and being with his extended family.
Gerardo was a dedicated husband, father, grandfather and great-grandfather. Nothing brought him more joy than being with his children and their families.
He is survived by his wife, Luz M. Conde, his four children Zaida, Mikki married to JJ, Mimi married to David, Jerry married to Mary, seven grandchildren, Alex, Eric, Jesse, Lorena, Elizabeth, Diana, and Sarah, and seven great-grandchildren Ricky, Manny, Josiah, Josie, Lydia, Mila and Liam, and his sisters Elisa and Cora.
He was preceded in death by his parents, his brother Dionisio and sister Rafaelina and his son-in-law Alex.
Our father was a rich man in every way that counts. He was a wonderful husband, father, father-in-law, and grandparent. He was a man of integrity that would not even kill an ant. He taught us to be responsible, honest and to work hard. He will be sadly missed.
A viewing will take place on Saturday, November 2, 2019, at Grace United Church, 451 Audubon Drive, Melbourne, Florida beginning at 2:00. An additional viewing and the memorial service will take place at Grace United Church on November 3, 2019 beginning at 2:30.