Gregory A. Lee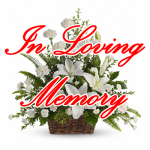 Born in St Louis, Missouri on January 26, 1955
Departed in Melbourne, Florida, on July 6, 2019
Gregory A. Lee, 64, of Melbourne passed away on Saturday July 6, 2019. He was a Technician with Sena-Tech in Melbourne and is survived by his wife Joann, brother Larry, sister Diane and his dog Mac. A memorial service will be held on Friday July 19th at 6pm in the Brownlie – Maxwell Funeral Chapel.
12 entries.
Greg, You will be missed. We will pay tribute to you at the next Lee Family Reunion.
I am so sorry about Greg.Gone way to soon always know I'm here for you my old friend.I love you dearly.
Greg was a great person, he will be missed. My thoughts are with you Joann.
Greg was always so much fun to be around. He will be missed. Thoughts and prayers are with you.
Deepest Sympathies. You will be missed by us all.
Until we meet again Greg. Say hello to Scott. God speed.
Mr. & Mrs Wm. Kimber Mary F. Lee
Rest in Peace my brother.
Greg was a great guy he will be very missed. May God be with you during this difficult time.
Rest in peace Greg. A life cut too short!
Joann we are so sorry about Greg. He was like a brother to me and Dave. Now their together again causing trouble! Lol You have always been family to us and always will be. We love you💗