Hanne Marie Johannessen
Hanne Marie Johannessen, 79, passed away peacefully on Tuesday November 22, 2022 surrounded by her loving family . She was born in Haugesund, Norway on June 20th, 1943 and was the daughter of Tollak Johan Skogland and Karen Laberg.
Hanne-Mi was married to her loving husband Odd Fredrik Johannessen. They recently celebrated their 60th wedding anniversary on July 28, 2022.
Hanne-Mi is survived by her 3 children, Birgitte Johannessen Coughlin, Eyvind Johannessen and his wife Lisa, Karen Schram and her husband Chris. Mormor,/Vava, was adored by her 9 grandchildren,
Lauren, Samantha, Sara, Hunter, Pamela, Stephen, Nicholas, Hannah and Emma and 5 great grandchildren Lillian, Owen, Garrett, Jaxon and Charlotte.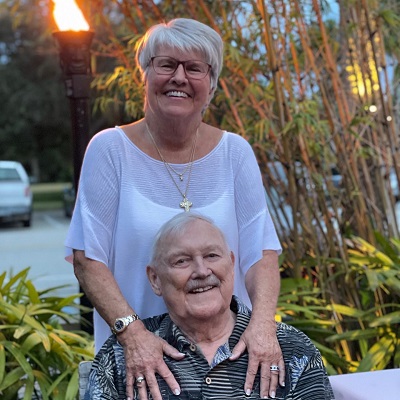 She is predeceased by her siblings in Norway, Ellen Skogland, Åse Munkejord and Tollak Johan Skogland, along with their spouses and her many nieces and nephews. Also, predeceased by her sister-in-law and dear friend, Luli Johannessen and her family and the many friends she kept close contact with over the years.
Hanne-Mi's greatest joy was her family, her friends and for her Savior Jesus Christ. She loved her family with all her heart always making sure we all knew how special we were to her.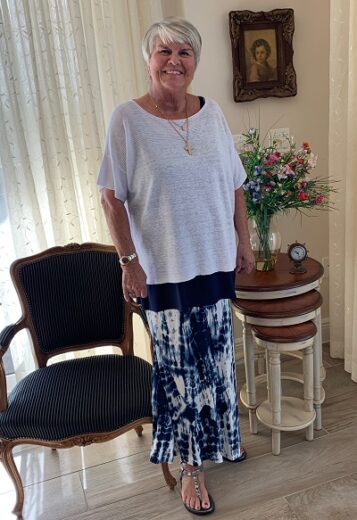 She lived her life honoring God by following the path he set before her never wavering when the road became too tough. Hanne – Mi loved Jesus and she loved to share her deep faith with everyone who would listen (and even some who wouldn't). Hanne -Mi was an avid reader and loved to walk on the beach and swim.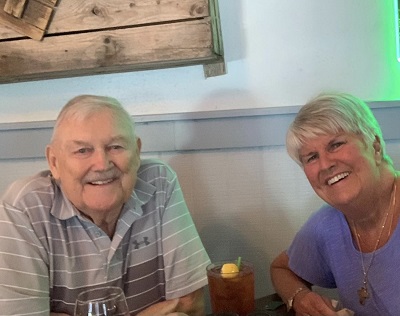 In lieu of flowers please consider making a donation to World Outreach Church. World Outreach Church …Pastor Allen Jackson was her spiritual lifeline and joy the last 2 years when she was unable to physically attend church and we thank God that she had the sermons to look forward to every Wednesday,Saturday and Sunday.
Celebration of life will be held on Saturday November 26,2022. Calling hours 11:00 am service at 12pm at
Brownlie Maxwell Funeral home, 1010 E. Palmetto Ave., Melbourne, Fl 32901
7 entries.
I'm saddened that I didn't learn of Hanne Mi's passing until yesterday, so unfortunately I missed her funeral. I'm sure that it was an uplifting celebration of her life because that's how she lived it. I met Hanne Mi through our book club at the Marenda. We only spent 20% of the time discussing the book, the remaining time was strictly personal-and it was always a delight to hear Hanne Mi speak about the Johannessen family! My heart is broken that I won't be seeing her down by ocean or at the pool any longer-and the lights at the Marenda have certainly dimmed. I found a poem that fits my feelings about this wonderful, remarkable woman: God looked around his garden And found an empty place, He then looked down upon the earth And saw your pretty face. He put his arms around you And lifted you to rest- God's garden must be beautiful He always takes the best! He saw your road was getting rough, The hills were hard to climb… So he closed your weary eyelids And whispered, "Peace be Thine." It breaks my heart to lose you, But you didn't go alone- For part of me went with you The day God called you home. Hanne Mi is now our guardian angel-the brightest star in the sky twinkling above us-what a blessing.
You will be missed beyond words go fly high with the angels sing ,and dance in heaven 🙏 will surly miss those conversation we had and the laughs boy you really was one of the bravest person I know ,giving me great advice on not being afraid to go when that time comes. Sorry to your family God give them the strength to carry on with those beautiful memories you left them to cherish 😢 I love you for ever and we will see you again in God's kingdom sleep well for now until I see you again love you Candice,Sharon,and Maria🙏😢😢😢
My dear friend HanneMi will be missed. We will meet again in heaven. Love always.
My deepest condolences, I pray that God give you all calmness of heart during this difficult time, and may the beautiful memories keep her alive in your hearts forever.
We are so sorry for your loss. May you all cherish the wonderful memories created throughout the years and know she is at peace with God. Our thoughts and prayers are with you .
Rest in Piece sweet lady ❤️ 😢