Harry Orlando McDonald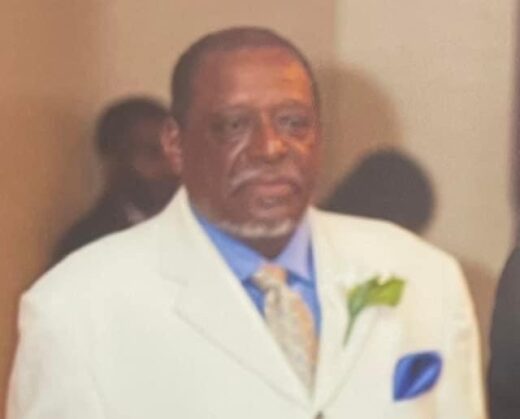 Born on August 17, 1945 in Salt River, Clarendon, Jamaica, West Indies
Departed April 11, 2023 in Palm Bay, Florida
Harry Orlando McDonald
Sunrise: August 17,1945 – Sunset April 11, 2023
Harry Orlando McDonald was born in Salt River, Clarendon, Jamaica West Indies on August 17th,1945 to Wilbert McDonald and Merdina Francis.
Harry worked as a cabinet maker and furniture refinisher for many years at Steinway Piano in Long Island City, New York. In 2005, he left Steinway to start his own business as a cabinet / furniture maker and refinisher. In later years, he relocated to sunny Palm Bay, Florida to join his beloved mother and continued his cabinet / furniture business.
He was always known for giving humorous jokes. He loved to sing and possessed a beautiful baritone voice. He sang at various churches and social events. He took pride in looking sharp and always donned a felt hat. He was kind to his friends and the elderly. Harry loved fishing and frequently went on fishing trips with his friends.
Harry and Brenda met in the 1970s and due to life circumstances being out of their control, were separated. By way of God 30 years later, they reunited and rekindled their love for one another and were married on August 10, 2015.
On April 11, 2023, the Lord called Harry to rest after a prolonged illness.
Family and friends may call on Monday, April 24, 2023 from 10 am until time of service at 11 am at Palm Bay Seventh Day Adventist Church, 1000 Americana Boulevard, NE, Palm Bay, Florida 32907.
8 entries.
I'm sending my all my love and a prayer for healing and peace during this time of grief. Harry was certainly a ray of sunshine and we will miss him dearly. Rest well Harry and keep telling your jokes in heaven! Love you Aunt Boo Boo
We send deepest sympathy, love and prayers to Brenda and family at the passing of our friend Harry. May he rest in ETERNAL Peace.
Aunt Brenda, you are praying God's strength and peace for you during this time! We love you! "Precious in the sight of the Lord is the death of his saints." Psalm 116:15 💙🙏🏾🕊
Harry always put a smile on my face. His sense of humor was refreshing. He was genuinely caring, kind and showed interest in encouraging young people. We will miss him dearly.
I knew Harry as a very kind and friendly gentleman. May God give him peace and rest in his journey 🙏 💐
Harry, you have been such a wonderful friend and I will miss you!
Rest easy my dear brother in law. You are truly missed. R.I.H. Knyetta
Going to miss my loving, sweet and kind brother in law Harry Mcdonald you rest in heaven now, I will never forget you. My sincere condolences to my sister and his family. Ephren and Valsaria Bynum-Forbins