Henry M. Powers, Jr.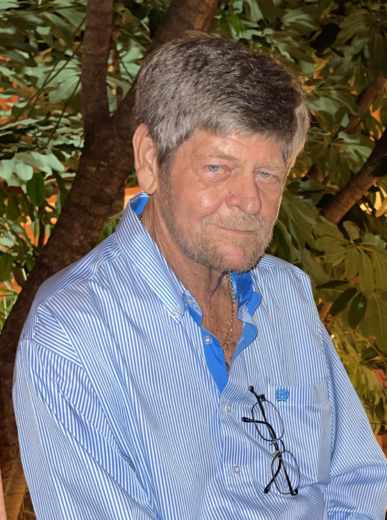 Born on April 30, 1947 in Kingsport, Tennessee
Departed June 3, 2023 in Melbourne, Florida
Henry M. Powers, Jr. of Melbourne, Florida, formerly of Kingsport, Tennessee, passed this life on Saturday, June 3, 2023/ He was CEO and co-founder of Custom Industrial Products.
Henry was preceded in death by his wife Darlene Taylor Powers and by his parents Henry M. Powers, Sr. and his wife Evelyn Powers of Kingsport. Living to cherish his memories include his significant other, Mary Jo Curtin; his sons Tim Taylor(son of Darlene Taylor Powers) and his wife Loree Taylor of Melbourne, Chris Powers (son of Jewell Powers) and his significant other, Denise Benson and his daughter Candi Powers (daughter of Jewell Powers) of Melbourne, respectively. His grandchildren include Tyler Powers and Charlee Rain Taylor, both of Melbourne.
He is survived by a brother David Powers and his wife Teresa Powers of Myrtle Beach, South Carolina and his sisters Barbara Powers of Kingsport, TN and Sheila Jessee of Myrtle Beach, SC. Also surviving is Uncle Andy Powers (best friend) as well as numerous aunts, nieces, nephews and extended family.
Henry was a Civil War buff and had a love of history. His enjoyments include traveling in his RV, being in car shows, watching Nascar and going target shooting. But mostly, he enjoyed time with his family.
Services will be held on Monday, June 12, 2023 at Brownlie Maxwell Funeral Home in Melbourne, Florida. The memorial gathering for friends and family will be from 1 – 3 pm with the service beginning at 3 pm. In lieu of flowers, the family would appreciate donations to be sent to a Hospice Center or an Alzheimer's Association of your choice.
6 entries.
Henry (Lucky) was such a special person, he will be deeply missed by all that knew him. He was generous, kind and just an amazing human being. There is peace in knowing he & Darlene are reunited forever. My prayers are with Candy, Chris, Tyler and everyone as they go trough this difficult time.
David, hated to hear about the passing of your brother. Our prayers for all of your family.
Henry was kind and generous to everyone. He loved his family more than anything. His inspiration and quick wit will be greatly missed. My deepest condolences to Chris, Candy and Tyler as well as the entire family and friends. ❤️
So sorry for your loss. Lucky was a great person & will be missed by many.
I met Henry over six years ago when I interviewed for my position at Custom Industrial Products. Henry's love for this business and his family were evident even during the first meeting. Over the following years, I came to regard Henry as not only the business owner and founder, but as a friend. He inspired me and everyone that he came in contact with to be better, work harder and remember to love and take care of family. I miss him immensely. I am better for knowing him, and will honor him by following his principles for the rest of my days.
To know Henry is to know a man that will truly give you the shirt off his back! I'm just one of the privileged many "Lucky" enough to have known him. My thoughts and prayers are with the entire family during this difficult time. I hope that the hole in your hearts will soon fill with all the many happy memories! You are greatly missed!!