Ida Grace (Wolfe) Miller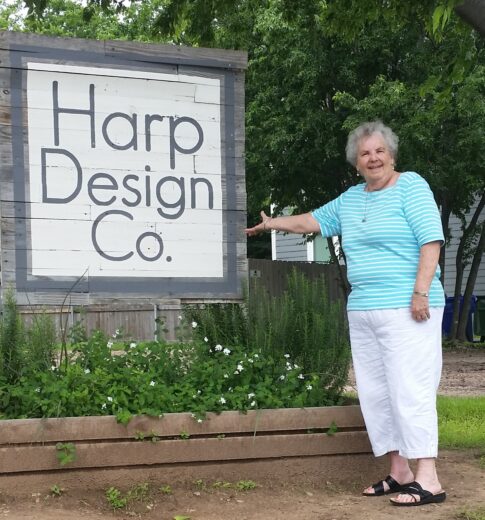 Born on May 6, 1936, in Wolfsville, Maryland
Departed April 3, 2023 in Melbourne, Florida
Grace Miller – Long time resident of Melbourne passed away on April 3, 2023. She was a loving and supportive mother, grandmother, and grammy. She was born in Wolfsville, Maryland to James and Elsie (Smith) Wolfe; was raised in Greenbelt, Maryland and relocated to Melbourne, Florida in the 60s.
She was a true people pleaser, always putting others first. She was an avid Gator fan who enjoyed baseball, football, and golf. She was fiercely competitive and took no prisoners while participating in her favorite hobbies of bridge and bingo. She loved a good romance novel and animals, especially dogs, dolphins, and manatees, however when it came to snakes, she wielded a mean hoe always striking first then identifying second.
Grace worked in the front office at University Park Elementary, was a bookkeeper at Space Coast Vending, and later joined family as a bridal consultant/owner at the Gingerbread House.
She leaves behind her children Bob Miller and Jeanene Jeffries, their spouses Debbie and Phil. Her grandchildren Tricia Walden and Michael Jeffries, their spouses Joe and Gillian, and the true love of her life, her great-grandson Caleb Walden. She will also be missed by multiple in-laws, cousins, and several generations of nieces and nephews. She is survived by her ex-husband Bing Miller.
Grace was preceded in death by her siblings Pauline Wolfe, Donny Wolfe (Lucy), Ruth Hebb, Esther Stepahin (George), and Dolores Clift (Chuck).
Services will be held on May 13, 2023 at 3 pm at St Mark's Lutheran Church, 12704 Wolfsville Road, Smithsburg, Maryland, 21783.
4 entries.
Oh, GRACIE! I just this minute got the news of your having gone on to Heaven! I still think of you, all these years later. Last I saw Cousin Bing, he walked in and I asked "Where's my Gracie?" You've probably never known, but you were one of my Favorite people in my life. Always kind. Rarely angry. Right now, you're full of more JOY and Peace than anyone here on Earth can even imagine. I'll see you whenever God sends me up. Please try to arrange it so you're a member of my greeting party. I love you, Dear Gracie…. Cousin Wanda
Jeanene and Bobby, Loved your mom, she always made me feel loved and welcomed when I was young and through the years. She was the first women I ever met who golfed, and I was so in awe. She was kind and compassionate and hilarious. She will be missed. ❤️
My sweet Aunt Gracie… how I loved her! We laughed so much together over the years. But I was most impressed by her attitude during the last years of her life. She faced a horrible diagnosis without a complaint. She was always cheerful and fun to be with regardless of her circumstances. Our visits always left me smiling. Gracie, you were a light in this world and you are already greatly missed. Give my mom and dad a hug for me… Candy
Jeanene, your Mom was one in a million. I could never thank her enough for being the loving and supportive other mother to me as we were growing up. And when I told her that at Michael's wedding she just shrugged and said "we're family". I will always love her, too!