Ima Anderson Sigman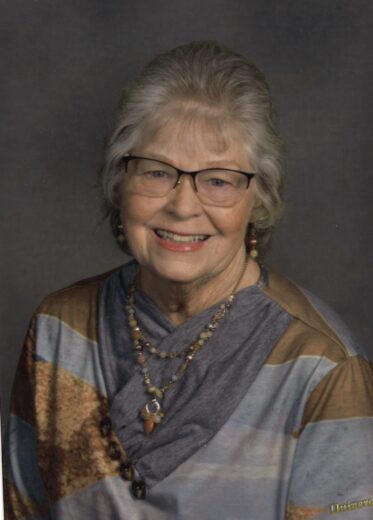 Born on June 3, 1946 in Nichols, Georgia
Departed September 30, 2022 in Melbourne, Florida
Ima Anderson Sigman was born on June 3, 1946 in Nichols, Georgia. She passed away September 30, 2022 in Melbourne, FL surrounded by her family.
Ima retired from Nida Corp, as a circuit board trainer. She was devoted to God and her church and was active in her lady's bible study group. Ima loved her grandbabies and great grandbabies. She loved going thrift store shopping and spending time with family.
Ima is preceded in death by her husband Michael J. Sigman and brother Edward (Linda) Anderson and both parents, Albert and Pauline Anderson.
She is survived by her daughter, Sandra (Dave) Harding; sons, Carl Dinkins and Michael (Dory) Sigman.
Her family includes her siblings Ann (Jerry) Whittaker, Christine (Ralph) Sandridge, Hubert (Sarah) Anderson, Sid (Donna) Anderson, Vernon (Rose) Anderson, Willie (Opal) Anderson; grandchildren Robert (Brittney) Hankal, Brittany (Shane) Morris, Brittany Harding, Austin (Polly) Sigman, Haley Sigman (Jorden Day), Amanda Dinkins (Martin Chandler), Caitlin Dinkins, Haylee Pierce; great grandchildren Hunter and Waylon Hankal, Wyatt and Chase Bowman, Easton Morris, Foster, Margot and Audrey Chandler. She is also survived by several cousins, nephews, nieces and dear friends she considered family. It was a blessing to have such a big-extended family.
She will be dearly missed by family and friends here on earth, but we are at peace knowing she will no longer be in pain and is wrapped in God's arms forever.
Services will be held Saturday, October 15, 2022 at 11:00am at Graceway Church of Melbourne, 938 Lytton Road Melbourne, FL 32934 (321) 254-7282 / [email protected]
Flowers and/or donations can be sent to the church.
6 entries.
May you rest in peace no more pain just peace in the arms of the Lord and your love ones .
Rest in peace on high my cousin.
Mamaw i love you and miss you so much! I know you are finally at peace and with papaw. I just want 1 more day with you!!
I miss you so much already mommy.I cant stand the thoughts of never seeing you again.no more lunch and dinner dates no more pedicures no more of life here on earth.The only feeling getting me through this is knowing its not goodbye but until we are together again.I love you so very much.
The Angels gathered near your bed, so very close to you. For they knew the pain and suffering that you were going through. I thought about so many things as I held tightly to your hand. Oh, HOW WE WISHED that you were strong and happy once again. But your eyes were looking homeward, to that place beyond the sky, where JESUS and Mike (papaw) held their outstretched arms; it was time to say goodbye. We struggled with selfish thoughts, for we wanted you to stay so we could walk and talk again like we did – just yesterday. But Jesus knew the answer, and we knew He loved you so. So, we gave to you life's greatest gift, the Gift of Letting Go. Now our hearts will carry MEMORIES of the love you gave to us until we meet again in heaven, where the best is yet to come. Still, I pray they you can see YOU have been my "Other Mother" and forever shall you be!