J Norbert Hendrix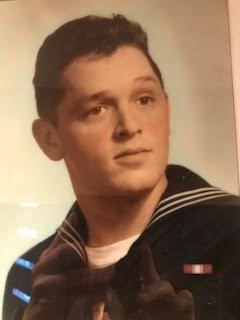 Born on March 6, 1936 in Warsaw, Kentucky
Departed June 3, 2023 in West Melbourne, Florida
J Norbert Hendrix, 87, passed away on June 3, 2023 at Inspiritas Memory Care Facility in West Melbourne, Florida. Norbert was born in Warsaw, Kentucky to Leonard and Florence Indiana Gridley Hendrix. He moved to Florida in 1974. He was a US Navy Veteran and a retired manager of Space Coast Credit Union and former branch manager of Fifth-Third Bank in Cincinnati. After retiring, he and his wife Edwina (deceased) lived in The Outdoor Resort of Melbourne Beach where they enjoyed an active life playing tennis, shuttle board, swimming and going to the beach.
He was an accomplished musician and singer. Most Friday nights at the resort, you could find him playing his guitar or keyboard and singing his country music to the residents, having a great time. During his stay at the memory care facility, he still enjoyed listening to music. If he couldn't sing, he would whistle along with songs. He still had rhythm and liked to dance!
J loved his family, especially his son and daughter, niece, and his grand/great grand children. He was also blessed to have a dear close friend (Kathy Carroll) with whom he spent many years traveling back and forth from Florida to Maine and enjoying each other's company.
I would like to thank the staff at Inspiritas of West Melbourne and VITAS Healthcare of Rockledge for their outstanding care, support and love!
J is survived by his son Steve (Bobbie) Hendrix of Warsaw, Kentucky; son-in-law Bill Link of Melbourne, Florida; his niece Laura Hendrix Hansen of Warsaw, Kentucky; grandchildren Henry "Jade" Gullion, Jesse Hendrix-Inman, William T. Link Jr., Stephen B. Link, Britt N. Scott and seven great-grandchildren.
He was preceded in death by his wife Edwina "Wink" Hendrix; daughter Jadie Link and brother Gordon Hendrix.
Graveside services with US Navy honors and burial are scheduled for June 28, 2023 at 1:30 pm at Florida National Cemetery in Bushnell, Florida.
Donations may be made to VITAS Hospice of Rockledge, Florida:
Vitas Hospice
2 entries.
Norbert was always such a quiet Engle man. How could anyone not love visiting Wink and Norbert. Miss you both. May God bless.
Thank you for trusting me to take care of J during the last few years of his journey through this life. He was a kind and gentle man. Peace to you.