James Evan Search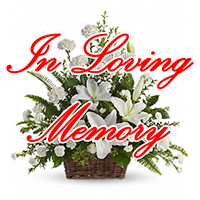 Born in Columbus, Ohio on October 6, 1952.
Departed in West Indialantic, Florida on July 15, 2018
James Evan Search, 65, of Columbus, Ohio, went to be with the lord on July 15, 2018 after a courageous fight with brain cancer. Jim passed peacefully at home surrounded by his loving family. Jim is preceded in death by his wife Jennifer Search, parents Harry and Helen Louise Search, and brother Jeffery Search. Jim is survived by his loving children Heidi (Jimmy) Adkins, and Eric (Jamie) Newton, along with his sister Jenny Gleich. Jim will also be remembered by his seven grandchildren: Kayla, Tyler, Colton, Lane, Liam, Grace, and Demi; nieces and nephews, and extended family and friends.
Jim is a 1970 graduate of West High School. Following high school, Jim obtained a Bachelors of Business degree from Franklin University. Jim later went on to receive his MSW from The Ohio State University. Jim worked hard throughout his life, and later retired in 2015. Jim was known for his superior musicianship. Jim was a talented trumpet player, playing for multiple bands throughout the years. Most notably, Jim was a member of the following bands from the 70's: "The IRS", "The Crowd Pleasers", and "Cops and Robbers". Jim continued to play his trumpet and entertain well into his 60's often playing for weddings, bike nights, and clubs. In addition to his love for music, Jim was an avid sports fan. Jim loved all things sports, including hockey, football, baseball, and basketball. Jim was especially fond of The Ohio State Buckeyes and would religiously root them on. When he wasn't entertaining or watching sports, Jim enjoyed traveling and spending time with his wonderful family. Even throughout the last months of life, Jim could routinely be seen at a ball diamond cheering on his grandsons or traveling to tropical locations for a relaxing vacation.
A celebration of Jim's life and love for the Buckeye's will be held on July 28, 2018 from 2-6 pm in Pataskala, Ohio.