James F. Blalock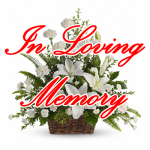 Born in Atlanta, Grorgia on December 18, 1943
Departed in Melbourne, Florida, on May 20, 2019
James F. Blalock, 75 of Melbourne passed away on Monday, May 20, 2019. He was a retired Lineman for FPL.
Survivors include his wife Patricia, sons Clete and Brett, grandchildren Sarah Stanton and Bryan Blalock and a sister Carlene Worrell.
Calling hours will be Thursday May 30th from 6pm-8pm with a service at 7pm in the Brownlie & Maxwell Funeral Chapel.
4 entries.
You will be greatly missed by all your family and friends. I have so many sweet and fun memories with you and our family. I love you.
I'm so very sorry to hear that's James passed away, he was a very nice person!! Prayers for his family!
Please accept our condolences. James will be greatly missed. Our hearts are heavy for his family.
James was the most wonderful stepfather anyone could ever ask for -from the very first time meeting him it was true love- he had the biggest heart of anyone I've ever known and the stories he could tell -I could sit and listen to him for hours! I will miss him terribly! Rest In Peace -love you James ! Love you always -Karen 💕