James (Jim) Eirikis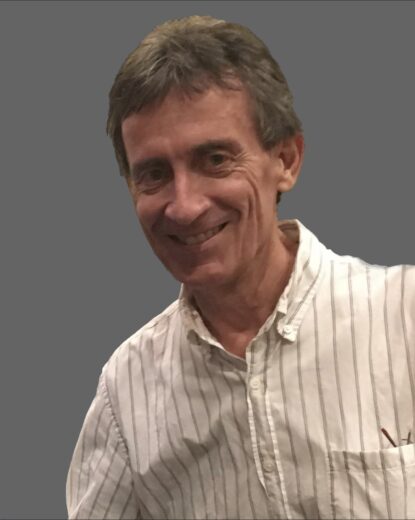 Born August 11, 1956 in Morton, Pennsylvania
Departed September 4, 2023 in Melbourne Beach, Florida
James (Jim) Eirikis, 67, of Melbourne Beach, Florida, passed away at home on September 4, 2023. He was a devoted husband, father, grandfather, brother, uncle, business partner, and friend, and he is so missed. His family's world has been rocked by his loss, but they are immeasurably grateful for the time they had with him–even though it will never feel like enough time.
Jim was born on August 11, 1956 in Morton, Pennsylvania to Edward and Rosemarie Eirikis (Horgan). Jim was fortunate enough to grow up with two amazing older brothers, Edward and Denis. Some of his fondest memories involve his brothers and their childhood home on Highland Ave. He attended Cardinal O'Hara High School, where he excelled in track and field, earning a scholarship to St. Joseph's University. Although Jim took great pride in his athletic achievements, the most significant aspect of his high school experience was meeting and falling in love with his wife, Helene (Missy). The two were inseparable, and a beautiful example of true love and partnership. They weren't just husband and wife, but best friends.
Jim received a degree in food marketing at St. Joe's in 1978. He enjoyed a successful career at Lever Brothers, which took him and Missy from Florida to Texas to Washington. Eventually, Jim decided to take a leap of faith and leave the corporate world. He dove head-first into the world of real estate, attending night classes to learn about the industry. Together with Missy, he founded a successful real estate company. They made the perfect team and acquired, managed, and sold countless properties over the years.
While Jim was proud of his successes in business, he was even prouder of his family. He was a caring and involved father to his two daughters, Amanda and Jessica. He was their biggest cheerleader, attending school events and coaching various sports teams over the years. They will always treasure their memories of summers spent camping and driving around the country. They were incredibly lucky to have him as their father. He ensured they always felt they were the center of his world, and his love and guidance will be sorely missed. As a bonus, Jim had the great joy of being a father figure to his granddaughter, Ava. She was his daughter in his heart, and he could frequently be found bragging about her with a smile on his face.
Jim's health struggles over the past decade were immense, but he faced them with resilience and courage. After complications during open heart surgery, doctors declared Jim brain dead in March 2013. However, Jim defied the odds and shocked everyone by making a miraculous recovery. His family is so grateful for this bonus gift of ten more years with him on this planet. He used the time wisely. His love for Missy grew and flourished. His relationship with his brother Denny deepened, and they were the best of friends. He was able to spend time with his father, Ed, and be there in his last days. He had the opportunity to do many things he loved, from traveling to seeing old friends to watching a favorite artist in concert (more than once!). He got to spend time with his daughters as adults. He proudly watched as each of them made their own journey into adulthood. Amanda grew into an intelligent and kind woman who became invaluable to the family business, while Jessica became a wonderful mother and teacher. Jim even got to see Ava go from toddler to teen, a true blessing. She was able to build ten more years of memories with Jim. Ava was a bright light in his life. He loved her, and the rest of his family, with all of his heart.
His family is thankful for the memories they have of Jim. He was kind, generous, and incredibly savvy in all aspects of life. He was wonderfully funny and he had an uncanny ability to make people feel comfortable and valued in his presence, leaving a lasting impression on all who had the privilege of knowing him. Jim is survived by his wife of 44 years, Missy Eirikis (Dormer), his two daughters, Amanda (Brooks) Pipher and Jessica Eirikis, his granddaughter, Ava Eirikis, his brother, Denis (Leonor) Eirikis, his sister-in-law Bobbi Pirone and her son Carmine, his brothers-in-law David Dormer and Don (Shelly) Dormer, numerous nieces, nephews, and cousins, and friends who were like brothers to him. We are all better for having known him.
A memorial service is scheduled for September 16, 2023, 11:00 A.M., at Chapel by the Sea, 8240 S Hwy A1A, Melbourne Beach, FL 32951.
4 entries.
Dear Amanda & Eirikis family My sincerest condolences for you at this time. Wishing you peace, comfort, courage, and lots of love .❤️❤️❤️❤️ My heart goes out to you at this difficult time. Love , Gabriela Gardiner
To Missy, Amanda, Jessica and Ava, and to the extended Eirikis family, what a beautiful paean to Jimmy you've written for everyone. As the Ohio cousins, we couldn't wait for our annual visit to Philadelphia, where we would spend so much time with our cousins, hanging out with the Eirikis family at the house on Highland, complete with stories by Uncle Ed, athletic feats by all their boys, picnics in the yard and on the porch, and the love of family all around. Jimmy was warm and funny and fun to be around, a scholar athlete, and the light in his family's life. Aunt Thel, as all of them called her, fiercely loved her sister Rosemarie's boys, and surely is welcoming Jimmy now with the rest of them. Sending love and prayers to all of you, today and always.
I was blessed to be a part of the care giving team that Jim and the family gathered together for the care of "pops". I witnessed the agape love of a beautiful family for one another. It is the critical event that " we are to love one another the way Jesus loves us." My love and prayers for you all. Godhug, shalom, luvu. Thank you Jesus for taking such great care of Jim and pops. Amen