James "Jim" Roland Gay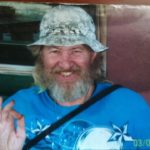 Born on August 2, 1955 in Albuquerque, New Mexico.
Departed on October 5, 2020 in Melbourne, Florida
Jim moved to Indialantic, Florida with his family in 1968. He soon learned to surf at the beach a few blocks from his home. Surfing and the ocean became his lifelong passion. Jim was also an avid amateur astronomer, using his telescope in the backyard. It was exciting for him to watch this summer's reenactment of the First Lunar Landing in 1969, having watched the launch from Cocoa Beach and later looking at the moon while the astronauts were there. He enjoyed seeing many rocket launches from the local beach, as well as touring the Kennedy Space Center.
Jim sang in the choir at Grace Lutheran Church in Melbourne Beach and attended Brevard Community College. He was a good math student and excelled in computer work. He became disabled at a young age so he continued to live in the family home. Eventually he became a resident at Circles of Care and recently Avante at Melbourne. He always pursued his interests in computers and astronomy.
All who knew Jim describe him as being a sweet and gentle person. He was loving and kind to everyone. Jim will be missed very much by his family. He is survived by his sisters, Janette Hilson of Boulder, Colorado, and Susan Gay, of Pocatello, Idaho, as well as his brother-in-law, John Hilson, and his niece, Heather Hilson.
We know that you are at last with Jesus and at peace, Our Loving Brother, Jim.