Jane Engel Patrick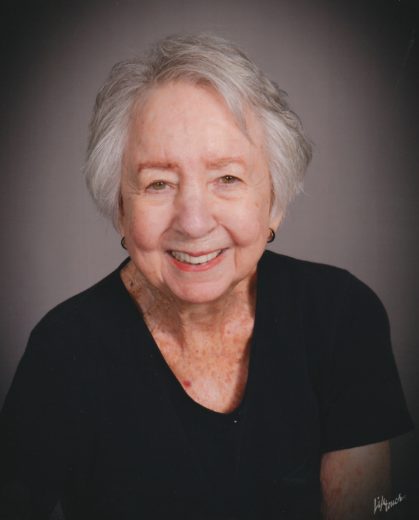 Born on February 10, 1931 in Los Angeles, California
Departed June 8, 2022 in Palm Bay, Florida
Jane Engel Patrick passed away on June 8th, 2022, after a long illness. She was 91 years old. She was born and raised in Los Angeles, CA; she graduated from U.C. Santa Barbara with a degree in elementary education.
She married Lieutenant William Levere Patrick in October of 1953; they had two children: Susan Jane and William Campbell. She was widowed in 1964, and thereafter moved to Tallahassee, Florida, where she began working part-time on what would become a master's and Ph.D. in English Literature from Florida State University, delaying her graduation to devote time to raising her children.
Jane moved with her second husband to Indialantic, Florida in 1978 to work for Florida Institute of Technology, and in 1983 became head of the Humanities department, the first female to lead a department at FIT. She retired from that position in 1997. Jane was a dedicated mother, a generous and loving grandmother, and a good and thoughtful friend to people from every era of her life. Her interests included poetry, especially T.S. Eliot, classical and traditional pop music, travel, swimming, and the life of her church.
She is survived by her children Susan Kilgallin(Fred) and William C. Patrick (Judith), and by her grandchildren Megan Paauwe (David), Allison Mason (Joshua), William T. Patrick, Benjamin Patrick, Caitlin Choi (Jason), and Bryan Patrick, and by 5 great-grandchildren: Jack, Amy, Faye, Sam, and Ida. Her family will miss her very much.
Jane's service is Saturday, June 18, 2022 at Holy Trinity Episcopal Church, 50 W. Strawbridge Avenue, Melbourne at 1:00 pm.
Please consider donations in her memory to her church:
1 entry.
Susie: Please accept our deepest sympathies. May all the precious memories you've made together through the years always remain with you. Prayers for peace & comfort. Ken & Anita