Jason Danielle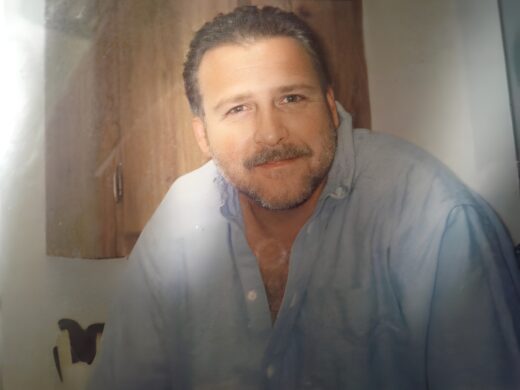 Born on October 29, 1959 in Brooklyn, New York
Departed March 31, 2023 in Palm Bay, Florida
It is with a heavy heart that we announce the passing of my beloved husband, Jason Danielle, who was born on October 29, 1959, in Brooklyn, New York to Joseph and Gloria (Parker) Danielle. He left this world on March 31, 2023, at Williams Child Hospice House, surrounded by his loving family.
Before his passing Jason lived a full life filled with love, laughter, and adventure. Jason was a man who always had a smile on his face and a joke ready to share. He was known for his infectious laugh and his love of good food, good company, and good times. He never took life too seriously and always tried to find the humor in every situation.
Jason dedicated over 30 years of his life to serving his community as a member of the Melbourne Police Department. His service included 19 years as a Police Officer and 11 years as a Community Service Officer, where he made a positive impact on countless lives. As I reflect on the life of this remarkable man, I can't help but feel a sense of loss. Jason's passing is a reminder that even the bravest among us are not invincible. But I take comfort in the fact that he lived a life of purpose and meaning, and that he made a difference in the lives of so many.
Sadly, Jason's daughter Samantha preceded him in death. He is survived by his wife Rhonda; his daughter Jordan (Chris) Krause; his three grandchildren James, Jason, and Coraline; his stepsons Bruce and Bobby Hunt, as well as his brother Joseph (Barbara) Danielle and his sister JeffAnne (Bill) Pike.
Jason was a devoted husband to his wife and a loving father to his children. He was their biggest cheerleader and always encouraged them to follow their dreams, no matter how big or small. He was also a doting grandfather who adored his grandchildren and loved to make them laugh.
He will be deeply missed by all who knew him, but his memory will live on in our hearts forever. The care and support he received from the staff at Williams Child Hospice House during his final days was greatly appreciated by our family.
Rest in peace, my beloved husband. You will always be loved and never forgotten.
226 is 10-7.
>