Jason Scott Sharpe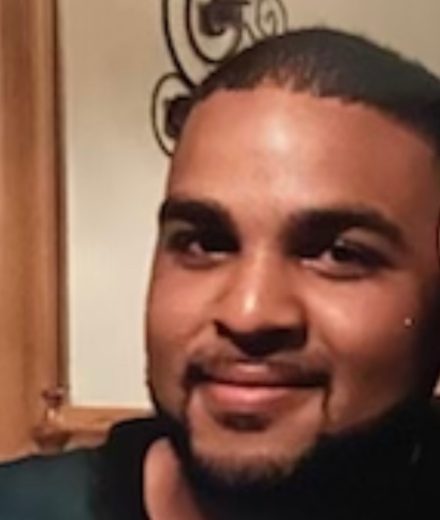 Born on May 15, 1996 in Melbourne, Florida
Departed on April 24, 2021, in Palm Bay, Florida
It is with sadness that the family of Jason Scott Sharpe, age 24, of Palm Bay, announces that he entered eternal rest at his home on April 24, 2021. Jason was born on May 15, 1996 in Melbourne, Fl, to Stacy Sharpe and Greene E. Colbert, Jr. He attended schools in Brevard Country and earned his diploma at a youth program in Melbourne. He inherited his father's hard work ethic and enjoyed working in the landscape business over the years. Growing up, Jason enjoyed fishing, hunting, swimming, riding 4-wheelers, and listening to music. Though he was a man of few words, he loved his family and friends deeply.
He is survived by his mother Stacy Sharpe and father Greene E. Colbert, Jr., both of Palm Bay; two brothers, Tyler and Jessie Sharpe; maternal grandparents, William and Donna Sharpe; sons, Jaylen and Jordan; stepson, Merrick; mother of his children, Dawn Greth; aunt, Lisa Canada (Mark); aunt, Gail Colbert; aunt, Lana Flowers; aunt, Sharon Colbert; cousins, Clinton Luke (Kendall) and their daughter Amira; Cory Luke (Destinee); Lauren Pittman (Shaun) and their children E.J., Reina, and Bryson; and cousins James, Latoya, Zavia, and Corina; along with extended family and friends.
Preceding Jason in death were his stepfather, Val Mann; and paternal grandparents Mr. Greene E. Colbert Sr. and Ida B. Colbert.
Loved ones can pay their final respects on Saturday, May 15, 2021, at Brownlie Maxwell Funeral Home in Melbourne, FL. The viewing will begin at 2:00 p.m. followed by a celebration of life at 3:00 p.m. In lieu of flowers, donations can be made to his mother Stacy Sharpe to assist with funeral expenses.
8 entries.
Stacy my heart breaks . My prayers are with you and your family. Your boys have always been in my heart. My condolences I ask the Lord to help you through this and carry you each day. You guys have always been my daycare family
Jason you, you brother, and cousins made your way into my heart years ago at my daycare. I've always watched you guys through the years as you all grew. Some things I frown upon and many things made me smile. I remember one of our last conversations when you were about 22 and I always think about you. Although we didn't see each other daily I always think of you guys. Permanent place in my heart ❤️ Rest In Peace Jason. And listen don't give them any trouble in heaven. I see your smile.
I love y'all with all of my heart and am so sorry for your pain and loss. God is near to the broken hearted, and he collects our tears and notices every single drop that falls! May God's love and peace surround y'all in the days and months ahead. I'm only a phone call away! Love & Prayers, Brandy
Stacy im so sorry i feel your pain im praying. For all of you I love you guys guys are always in my prayers
I am so heartbroken for you. Thinking of you and your family.
Stacy, my heart breaks for you, Tyler and Jesse not to mention Bill and Donna and Lisa and all his family. Please know we loved him and we are praying for you all. We are here if you need us. I love you
Hugs, love, prayers and positive heading your way.
My heart is broken. There is no words to describe the pain all of our family is feeling right now. But we do know that one day we will be with you and our loved ones again. You will be greatly missed by so many. I miss your smile and laughter. You was like a son to me and I will hold on to our memories for as long as I live. I love you Jason and I will do my best to take care of your mom and brothers and be a part in your children's lives. R.I.H. Nephew Jason S. Sharpe