Joanne (Massa) Hebert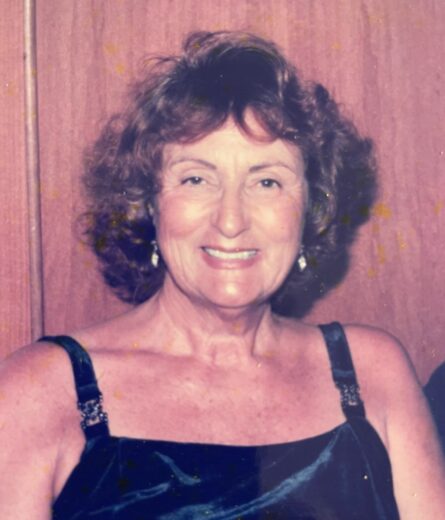 Born on June 17, 1934 in Middleborough, Massachusetts
Departed March 31, 2023 in Melbourne, Florida
Joanne Hebert 1934 – 2023
Joanne (Massa) Hebert, 88, of Melbourne, Florida died peacefully on March 31, 2023 after a long illness.
She is survived by her loving husband, Ronald Hebert, and would have celebrated 69 years of marriage on April 4th. She also leaves behind two daughters Donna Schafer (husband Jim Schafer) and Debby Cusson (husband Jerry Cusson); three surviving grandchildren, Denise Stark, Susanne McPhilamy, and Jennifer Bradley, as well as her late granddaughter, Julie Cusson. Joanne was also blessed with six great-grandchildren.
Joanne was born in Middleborough, Massachusetts on June 17, 1934 to the late Anna Fiore and late Joseph Massa. She is preceded in death by her brother Peter Massa and is survived by her sister, Joan Armanetti of Middleborough, Massachusetts.
Joanne and Ron began their family in 1955 and built their first home in Lakeville, Massachusetts. After vacationing in Melbourne, Florida during the winter months in the 1980's, they realized that Melbourne, Florida would be their new home. Soon after, their children moved to Florida to be with them.
Joanne and Ron loved to travel and go on cruises. Joanne also loved dancing, gardening and painting.
A Celebration of Life will be held at a later date. Please remember Joanne with your love and thoughts on the guest book page.
The family wishes to thank Autumn House and the angels that work there for taking such wonderful, loving care of Joanne for the past six months.