Jody Catterton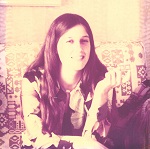 Born on May 26, 1951 in Point Pleasant Beach, New Jersey
Departed in Palm Bay, Florida on February 3, 2020
Jody Catterton passed away on February 3, 2020, in the William Childs Hospice House after a brief illness. Born Joanna Mary Allard on May 26, 1951, Jody grew up in Westbrook, Maine, and graduated from Westbrook High School in 1969. She moved to Florida in the early 70's and in 1975 married her husband, Van Catterton, to whom she was married for 44 years. She graduated from Rollins College/PAFB Branch in 1982 with a degree in accounting, and worked at Tallahassee Memorial Hospital so her husband could attend law school. After returning to Melbourne, Jody worked for several years in health care accounting before becoming the office manager of Van's law practice for twenty-five years.
Jody was a devout and faithful Christian her entire life. Although she did not attend any particular church, she read her bible each and every night, and easily held up her end of the argument in what proved to be a 44-year-long debate with her husband on spirituality, the afterlife, the human condition and the relative merits of soft-serve ice cream in banana splits. Her husband, meanwhile, who more often than not could be found on the darker, more skeptical (and losing) side of the debate, claimed (rightly) that Jody had enough faith for them both. Friends often wondered how two people with such differing views of the universe could live together so happily for so long, occasionally going so far as to speculate that this must be what a marriage between Snow White and Darth Vader might resemble; assuming, of course, that Darth Vader was helplessly, hopelessly in love with his wife. In truth, the fact was that they had little in common but each other. And that was enough.
She was guileless beyond all rational belief, with not a phony bone in her body. She struggled with the concepts of lies and hypocrisy, accepting that such things existed in the world but understanding neither the source of such traits nor why anyone would cloud their heart with such nonsense for even a moment during this sweet but all too short life. As a consequence of her stunning incompetence in the art of deceit, she was without question the worst poker player in the history of the world. If, in some imaginary, hypothetical universe, the fate of humanity hinged on Jody's ability to bluff our way to safety, we would all be doomed.
She learned to tap dance as a kid and was one of the high school performers on The Dave Astor Show, a young people's television program in Portland in the 1960s ("For Teen-Agers Only!"). She could water ski on one foot, a skill which never failed to humble her husband. She loved red licorice, her sister-in-law Cam's homemade salads, and cheese ravioli with marinara sauce. She loved her cats, Charlie and Rosie, and the memory of her most special cat, Sally, who used to curl up behind the small of her back every night when she went to bed. And (fortunately for Van) she loved her husband, whose "I love you kiddo" was always, without fail, met with an "I love you too, bud", even in her last moments of awareness before leaving the world a far poorer and emptier place.
She is survived by her husband, Van; sister Janice Allard and brother Jim Allard; nieces Jennifer Odom, Melissa Martin (Ben) and Kaitlyn Sanborn; nephews Brian Odom and Kyle Sanborn; and sister in law and brother in law Candace and Thomas Nile. She was predeceased by her parents, Ralph Allard and Dorothy Nest; her brother, John Allard; and her sister-in-law and brother-in-law, Cam and Ray Odom. Private services are planned at a later date. In lieu of flowers, please consider a donation to the William Childs Hospice House, whose incredible and caring staff will always be remembered gratefully by Jody's family. The family is being helped by the Brownlie Maxwell Funeral Home.

2 entries.
Van, I am so sorry to read of your loss. I also regret not following through on contacting you after our grocery store encounters. I surely would have liked to talk to Jody and you again. My memories of her are of an incredibly kind and warm person. That you two found each other was a great blessing I am sure your family and friends appreciate. Back in 1976 I thought it was a perfect match. My sincere condolences to you and to the family.
Heartfelt sympathies for Van and family.