John Angus Greene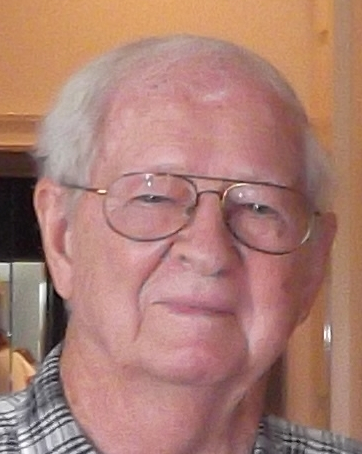 Born on April 19, 1922 in Greer, South Carolina
Departed July 16, 2022 in Indialantic, Florida
John Angus Greene of Indialantic, Florida passed away on July 16, 2022 at the age of 100. He is survived by his wife Flor de Luz Emminizer and two sons Martin Alan Greene and Warren Luden Greene. He was predeceased by his first wife Barbara Luden Greene.
John was born April 19, 1922 in Greer, South Carolina to James Roscoe Greene and Mattie James Greene. He was the second of their 6 children.
John attended Furman University from 1939 to 1943 and received a Bachelor of Science Degree in Mathematics. After graduation he entered the Navy, receiving officer training at Notre Dame University and a commission as an officer in the U.S. Naval Reserve.
From 1944 to 1946 John served on the destroyer USS Converse (DD 509) which saw combat in the Philippines in 1944-5 and at Okinawa in 1945. After the end of hostilities he returned with the Converse and worked to decommission the ship at Charleston, South Carolina.
During his time in Charleston, John met Barbara Beall Luden. They were married on September 3rd, 1948 in Saint Philip's Church.
John worked for the U.S. Weather Service starting in 1946. He was given leave to attend the Massachusetts Institute of Technology in Boston between 1948 and 1950, receiving a Master of Science Degree in Meteorology. While in Boston, his first son Alan was born.
John returned to the Weather Service as a meteorologist in St. Louis in 1950 and 1951, and then in Aiken, South Carolina doing weather forecasting for the construction by DuPont of the Savannah River nuclear facility. While in Aiken, his second son Warren was born.
In 1953, when the Savannah River construction project no longer needed the weather station, John moved his family to Wilmington Delaware and continued to work for DuPont as an engineer.
In 1960 John moved to Indialantic, Florida and worked as an engineer and senior systems analyst with RCA, performing missile tracking data analysis for the Air Force Eastern Test Range at Patrick Air Force Base and in support of the manned space program leading to the moon landings.
After moving to Florida, John became an avid sailor, competing in local yacht races with a variety of sailboats. John retired in 1985, but continued to be active in sailing, as well as traveling in the US, Europe and the Caribbean.
John married Flor de Luz Emminizer on July 24, 2003 and together they have enjoyed traveling in the US and the Caribbean.
In lieu of flowers, please make memorial gifts to the charity of your choice.
2 entries.
We have fond memories of John.
My favorite memories of sailing were with John and his son Warren. They gave me a simple but important job of keeping the mainsail in proper order so we could win every race we were in.... at least that is what I recall. A great ship, excellent sails, and a superb captain were the reasons, I was told, for our success. - RS