John L. Christoff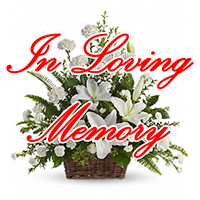 Born in Youngstown, Ohio on May 17, 1957
Departed in Tampa, Florida, on April 17, 2019
John L. Christoff, 61 of Melbourne, FL passed away on Wednesday April 17, 2019 in Tampa, FL. He was a native of Youngstown, OH and retired as a Production Worker for General Motors. He attended St Joseph Catholic Church in Palm Bay and was a great musician who loved Florida and his family.
Survivors include his Fiance' Debra Maynard, brothers Mike, Mark, Bill and Ken, sisters Mary Beth Komsa, Ann Marie Christoff 16 nieces and nephews and 5 great-nieces and great-nephews and aunts and uncles as well as many friends in Ohio and Florida.
Calling hours will be on Friday, April 19th from 5pm-7pm with a service at 6pm in the Brownlie – Maxwell Funeral Chapel.
1 entry.
I only just found out today 10/29/19 , my heart is heavy, I have so much to say but right now I just want to send all my love and condolences to the family. John was and will always be a part of us forever. I never met anyone who had such love & joy for life, every single day. Rest In Peace John ❤️ You will be missed... but the memories of so many incredible times will never be forgotten. Janine Naparano -