Johnny L. Shelby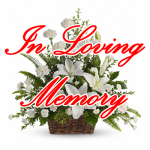 Born in Hanford, CA on April 24, 1945.
Departed on February 28, 2018 in Orlando, Florida
Johnny L. Shelby, 72, of Melbourne, FL passed away on Wednesday February 28, 2018 in Orlando, FL.
He moved here in 1979 from California and retired as a Life Support Engineer for EG&G in the aerospace industry. He was a veteran of the USAF working in Crash and Rescue, an avid gardener and a good husband and father.
Survivors include his wife Linda son John (Jennifer) Shelby, grandchildren Jordan, Jayden, Blaise, brothers Bob, Richard and Tim and many nieces and nephews.
A Celebration of his life will be held on Thursday March 8th at The Rialto Hilton from 5pm-8pm with military honors at 6pm.
Donations in his memory may be made to the UF Health Cancer Center at The Orlando Regional Medical Center.