Jonathan David Kerr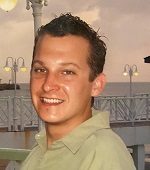 Born on February 10, 1981 in Ft. Myers, Florida
Departed on January 28 2021, in Melbourne Beach, Florida
J. David Kerr 39 of Tallahassee FL passed away on January 28th 2021. He was born in Ft Myers FL on February 10th 1981 to William "Bill" and Judi Kerr. He grew up in Melbourne Beach FL with his older brother Will. After graduating from Sebastian River high school, he pursued his passion for art at Stetson University where he traveled to Italy to further his art education. After receiving his BA in Digital Arts from Stetson Dave decided to direct his love of arts to the culinary field by enrolling in the Culinary Institute of America in Hyde Park, NY. Where he met his love Mandy, in the baking program there. After he graduated Culinary school he dove into his culinary career with all his energy, as he did with most everything he was passionate about.
Dave was a gentleman who always opened the door for a Lady as he was taught by his parents, he taught this to his son Logan. He helped teach both of his children proper manners for life. Also the value of being kind to others.
Dave had a passion for music and films. His extensive knowledge of music and cinema was a treat for any who asked and was willing to listen. He was a very giving and caring man. He would give you the shirt off of his back if you asked for it.
He also enjoyed teaching others about the things he was passionate about. This led to his teaching culinary at the Publix cooking school in Tallahassee. He also enjoyed to cook for his family and friends. One of his favorite was his ribs, they never tasted the same, but were always enjoyed by all.
David loved to travel. He and Mandy met in NY then traveled to Melbourne Beach and Tampa Bay FL. Then across the U.S. to Portland OR, as he fell in love with the area on an adventure to Seattle to visit family friends. After Portland he and his now family of 3 moved to Pensacola. Then Publix was so impressed with him they moved he and his family to Tallahassee. His love for food took him to many different places and jobs during his career. This also broadened our Christmas list.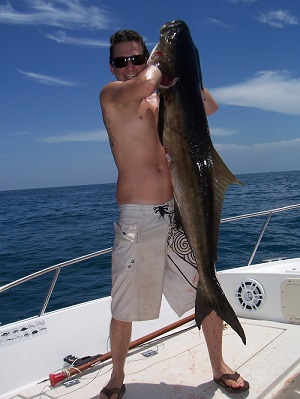 He always had a joke, story, or limerick to share and brighten your day. He instilled the rule in our family that we always accept hugs!
David is survived by his wife of 13 years, Mandy Kerr, children Logan (8) and Genevieve (3). Father and Mother, William W. (Judi) Kerr IV, Brother William W. (Stacy) Kerr V, neices Sloane and Blaire Kerr. Along with many other loving family members.
49 entries.
I had heard of the Man, the Myth, the Legend of Dave from Mandy long before meeting him. He was on externship and she spoke of the man who stole her heart, her best friend, her soul mate. We heard of his beauty, his intellect, his charm, how he commanded the presence of those around him, and his countless other attributes of wonder and prowess. Finally, Dave returned. We expected Fabio, Ryan Phillepe, or Tyrese Gibson crossed with Anthony Bourdain or Rocco DiSpirito. In walks Dave, shirt several buttons open revealing his masculine chest and a healthy gold chain. Mandy was beyond words. Dave will be remembered for the love he gave to his family and for making everything an adventure. You are in our hearts.
I am so sorry to hear about this. Your family is in my prayers.
Love and hugs to your beautiful family at this very sad time. Mary & Steve
Praying that God's comfort and loving arms are wrapped around Bill and Judy, Wil and David's wife and children as well as the rest of the family at this sad and difficult time. Praying that David is dancing with the King and will forever be an angel watching over his family and friends.
Dear Kerr Family - So, so sorry to hear of David's passing. A young life gone too soon. Sending prayers to the entire Kerr family. I have fond memories of those two little boys visiting their grandmother across the street from my mom's house. Darling through and through.
We are so very sorry to hear of David's passing. May your family be held in the palm of our Savior's hand, surrounded with the peace that passes understanding and strengthened to journey through this heartache. Love and prayers for all.
Our hearts are absolutely broken over this. Our Church held a special prayer meeting for the entire Kerr family on Wednesday the 3rd at 7:30am. Matt 5:4
Our deepest condolences for your family. Hugs from the Parchinski Family, Brian and Leah
Though our time together in Tampa, Fl was short, I will always remember the sweet memories of spending fun times together with you both. Always the fun-loving and smiling couple—that is how I always picture you in my memories. I am so deeply sorry for your loss and pray that God watches over you all always.
What a lovely obituary! You really captured who David was and how is blessed his family. Our deepest sympathy to all of you.
So very sorry to learn of your loss. My sympathetic thoughts and prayers for comfort and strength are with you. - Maurice
So, so sorry to learn of your loss. We are praying for peace in your lives.
My prayer's go out to the Kerr family and extended families. I'm shocked and sadden for the families. I've known David since he was a young boy from Chapel by the Sea Church in Melbourne Beach, and Gemini Elementary and know his parents and brother too (Judi, Bill and Will). My younger son Chris Latham went to church and Gemini with David, and my older son Johnathan Latham and daughter Jennifer Kleving (Harden) knew the Kerr boy's well many year's ago. May David rest in peace and may his families remember all the Great Memories of David. God Bless Cheryl Kleving
Our deepest condolences to the Kerr family. We are so sorry for your loss.
I'm so sorry for the family of Judi and Bill Kerr and family and friends and David's wife and children and family. I'm shocked and saddened. I knew David from Chapel by the Sea for many years growing up with my younger son Chris Latham. May God give his family Peace while going through grieving of their son David and his wife and children and others. Live by those Special, Fun, Funny Memories and know David will be in good hands with the good Lord. God Bless Cheryl and Tom Kleving
I am so deeply saddened for your loss. My prayers are flowing for you and your family. Love to you all.
My deepest sympathy to you and your family. Judi I know God has you in His arms and encircling you with His love
So sorry for your loss. God Bless
Will: We are so sorry to hear of the loss of your brother. Keeping you & your family in our prayers. Love, Nancy & Chuck
So sorry and sad to hear about David he was a childhood friend of my son Jason.It seems like yesterday when Grant.Clark,Grubber,and David would come over to play Dungeons & Dragons .David was always a bright light I have fond memories of him he had a warm kind heart I know he will be missed you are in my prayers.