Joseph Lawrence Eckhoff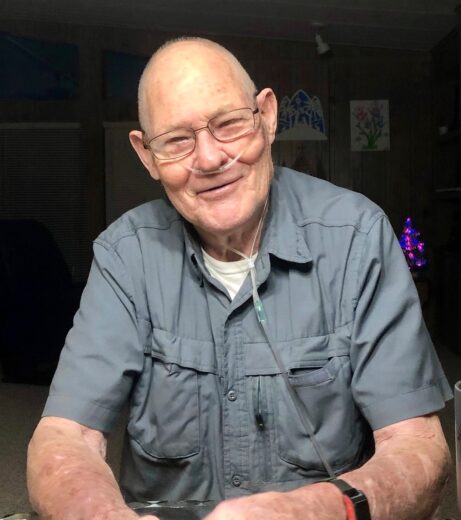 Born on November 30, 1930 in Vero Beach, Florida
Departed September 13, 2022 in
Surrounded by his children, Joseph 'Joe' Eckhoff passed away peacefully on September 13, 2022 at the age of 91. His love of family and playful attitude remained prominent through his final days, despite his challenges with chronic lung disease. The legacy of his long life will be continued through his loved ones who knew him as a devoted husband, cherished father, gentle grandfather, beloved friend, and accomplished engineer.
Born in Vero Beach, Florida to Viola and Joseph Eckhoff, Joe was the only son of 5 children and spent his entire childhood in Vero Beach. Many adventures were spent along side his younger sister Viola and countless interesting jobs accomplished, throughout south Florida, alongside his father. In 1948, he graduated from Vero Beach High School, followed by a Bachelor's of Science in Mechanical Engineering from the University of Detroit. It was in college that Joe met his future bride and wife of 65 years Donna Marie Pedlow.
The blessings and upbringing of 9 children occurred primarily in Indialantic, FL but included other homes in Germany; Fort Walton Beach, FL; and Renton, WA. Joe was very proud of his over 32 years of mechanical engineering work with The Boeing Company and in the Space Program, which included support of the BORMARC Missile, as well as the Mercury, Gemini, Apollo and Space Shuttle launch vehicles.
Beyond his career, his fulfilling life was spent supporting the school and athletic activities of his children and grandchildren; many woodworking and auto mechanic projects; travel with his wife and friends; and playing countless card games. In the last several years, Joe spent many hours happily creating custom wood crafts and elaborate clocks for his family and friends. But if there was one constant, from his early childhood through his very final days, it was his love for playing cards!
Throughout their adult lives, Joe and Donna remained excellent Christian examples and devout Catholics. During his wife Donna's long affliction with Alzheimer's, Joe became a "hero" to his family as he became an unwavering caregiver to his bride. His children happily carried on that model by providing extra care and companionship back to their father. His Godly example as husband, father, and friend will be missed but cherished by his family.
He is survived by son Keith (Delilah) Eckhoff; daughters Marie (Randy) Lambert and Ann (Robert) Babington; son Joe (Chris) Eckhoff; daughters Jeanine (Mark) Snowden and Fran (Mike) Kell; sons Tony (Dawn) Eckhoff and Dom (Tracy) Eckhoff; daughter Tina (Luis) Lowe; 28 grandchildren and 28 great grandchildren.
Joe was preceded in death by his wife Donna M. Eckhoff and four sisters.
Family and friends may call at Holy Name of Jesus Catholic Church, 3050 N. A1A, Indialantic, Florida on October 17, 2022 from 9:30 until time of his Funeral Mass at 10:00 am.
1 entry.
Both Joe and Donna were such treasured long time friends and I miss both of them every day. I have so many tangible reminders of them in my apartment, all handmade/carved and painted by Joe as he so loved making beautiful things with his outstanding woodworking skills. My love and condolences to all of his wonderful children, grands and great=grands ==all of whom he took such great pride in and loved so much. I'm sure they are both in the arms of a loving God.