Judith Ann "Judi" Arnold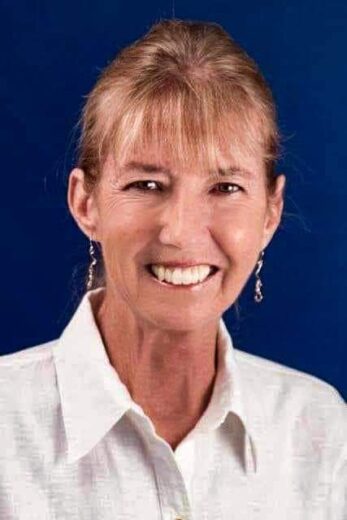 Born on June 15, 1952 in Youngstown, Ohio
Departed May 21, 2023 in West Melbourne, Florida
Judi Arnold was born in Youngstown, Ohio on June 15, 1952 to Chester Sewald and Shirley Jean Brenner Sinclair. In her youth she attended Sea Park Elementary, DeLaura Middle School and Satellite High School. In her early career, Judi was a dental assistant. The majority of her career was devoted to real estate. She spent 30+ years as a realtor at Century 21, ERA Woodlake and Coldwell Banker. She volunteered for the Brevard Animal Shelter and the Melbourne Art Festival.
Judi spent many years volunteering and facilitating the Spring Fling Parade where she recruited her daughter's dance team (Melbourne Miracles) for several years. She met her soulmate of 40 years, Rich in the year 1983.
Her family includes her daughter Shana Bisset; life partner Rich Peterson; sister Shirley (Doug) Rolsing and her son Christopher (Dawn) Matrigali; sisters Gloria Partlow, Carole (John) Duncan, Chetta (Mike) Aguiar; brothers Ronald Sinclair and Richard (Terri) Sinclair and many nieces and nephews. She was preceded in death by her brother and sister-in-law John (Jeannette) Kelley; brother-in-law Mark Matrigali and nephew Matthew Matrigali.
A celebration of Judi's life will be at 11 am on Tuesday, May 30, 2023 at Brownlie Maxwell Funeral Home, 1010 E. Palmetto Avenue, Melbourne, Florida, 32901.
In lieu of flowers, please send donations to H.A.L.O No-Kill Rescue Shelter:
Halo No-kill Shelter
13 entries.
I knew Judy for over 30 years. Our daughters were best friends. I had privilege of working with Judy at Coldwell Bankers. She was a wonderful person & someone I called friend. RIP Judi You will be missed
My dear friend, you knew exactly what I thought of you. You were an inspiration of monumental proportion! I have never met another person that I've admired more! It was hard to see you go but it Is a blessing to know that you are with our Lord and, most of all, not in pain! Until we meet again, you are in my heart forever!
Miss Judi will be missed. Despite not having seen her recently, I will always have fond memories of her infectious smile and positive attitude that showered those around her. Godspeed Judi, may you have eternal life!
We are going to miss you so much. You have been an awesome friend. God Bless You. We will see you again someday.
My sissy my everything you were my sister who kept me close when we were young you taught me about life and how to live it you j kept me close from the beginning to your end I miss you dearly and know God has you in his arms to keep you from suffering anymore we will Miss that beautiful smile my love for you is forever
My sissy my everything you have been my best friend who took care of me and guided me through our lives together I looked up to you and you always included me in all your adventures of life I love you dearly and miss you so much but know you are not in pain anymore and God has you in his arms your little sis
Judi now gets to live with our heavenly Father with no pain, lots of joy, and now fully watch over all of her friends and family.
It is difficult to say goodbye to my real estate partner and most of all my friend. You were the most courageous person I knew . I will miss you !
Judy will surely be missed. Such a wonderful person and Mother. Loved seeing her smiling face always ❤️
So sorry to get this news Rich. We are all here for you!!!
Shana and Rich; we are so sorry to hear about the passing of Judy last Sunday. We send prayers to you and your entire family. Judy will always be remembered as one of the sweetest people we have ever known. Bob and I will keep you in our thoughts during this hard time.
Shana & Rich, I am so sorry for your loss. I didn't know Judy well, but I know that I never saw her without a smile on her face. She was a joyful person. Cheryl Zappola
Judi will be surely missed.