Junie "JR" Williford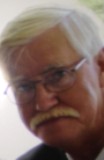 Born in Erwin, North Carolina on June 2, 1947.
Departed in Melbourne, Florida on October 29, 2018
Junie "JR" Y. Williford 71, born Erwin, North Carolina passed away on Monday, October 29, 2018. JR was the Owner and Operator of East Coast Cemetery Supply and Monument Company. He was a longtime active member of The Sons of Confederate Veterans Camp 1387, Capt. J. J. Dickison, Melbourne. JR is survived by his wife, Alice Williford, sons, Chris and Nathan Williford; daughters, Lisa Howard and Andrea Hernandez; 4 stepchildren; 10 grandchildren; sister, Beth Lockamy. He was predeceased by his sister, Joyce Stroup and brothers, Durwood and Cheryl Williford. Visitation will be Thursday, November 1, 2018 from 1 until 3 pm at Brownlie-Maxwell Chapel with a graveside service to follow at 4pm at Florida Memorial Gardens.
11 entries.
My thoughts and prayers are with you. He was a good neighbor and I will miss him.
Rest in Peace JR. You were a great supporter of kids and helping people. Your family, community and humanity lost a great guy. God Bless my friend, Larry
JR will be missed by all the guys at the Cigar Shop. My prayers are with Alice and the Family.
Rest easy, sir. May God give your family and friends peace and comfort.
Dearest Compatriot the battle still wages for our history as you have fought the good fight rest now cross the river under the shade we will be the shortly with canteens full when the day is done. Thank you for all you have done we have the watch and we will serve you proudly. God Bless you my friend and brother in arms.
See you later, my good friend. I will never forget the good times, sitting around the cigar shop telling stories. Your love for your nephew inspired me...and thanks for the pipe, I still have it and I will cherish it even more.
My sincere condolences to the family. JR will definitely be missed. He was a very caring man who was devoted to his family.
My deepest sympathy to Alice and the family.
We shared some good times. He will be missed!!!
I consider myself lucky to be called friend by JR, our circles included Cigars and Poker, and just general having around. I wish I had been able to spend more time these last few years, but I am grateful I have the memories that we shared... my prayers go out to Miss Alice and JRs family and friends, for he will surely be missed...
Godspeed my dear friend and brother in the SCV. Your ancestors will greet you with open arms and thank you for the long and widespread works in defense of their good name.