Kathleen R. Fallon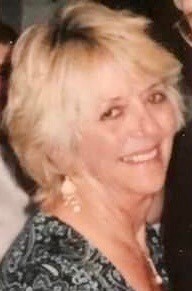 Born on February 14, 1940 in Framingham, Massachusetts
Departed on January 28, 2022 in Titusville, Florida
Kathleen R. Fallon, 81, passed on January 28, 2022 under hospice care. She was born February 14, 1940 in Framingham, Massachusetts to William and Eva Arnold Knight.
She attended Rose Hawthorne in Concord, Massachusetts, Class of 1957 and then attended Boston University. Kathleen met her future husband John J. Fallon, Jr. and they were married in 1959. They raised their five children in Concord, Massachusetts.
Kathleen worked as a historical interpreter for The Orchard House in Concord, Massachusetts and also for The Fruitland's in Harvard, Massachusetts.
After raising their family, John and Kathleen moved to Palm Bay, Florida. She was an avid reader; loved the outdoors and animals.
Her family includes her daughters Elizabeth (John) Dolan, Kathleen (Tom) Martin, Jennifer Semel, Jacqueline (Tom) McGarry; son John (Annette) Fallon, III; 12 grandchildren and 8 great Grandchildren, sisters-in-law Jean Taylor and Dolores Knight: two nephews and three nieces.
She will be buried at a later date in Massachusetts.
2 entries.
I am sorry to learn of the passing of my dear friend of 50 years Kathleen Fallon. She is now in heaven with her love Jack. All my condolences to the Fallon family. Love forever, Jane Montague
John, Annette and family, Soo sorry to hear about Kathy, I always enjoyed visiting with her when she was over to visit yal . She was a sweet lady that loved her family . I'll always remember the time that Will helped her with Bella when you were on vacation . What a day that was ! Hold onto your memories and time will help you heal. Love yal. Nelda