Kathryn Ann Sartin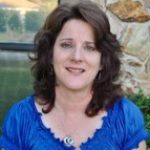 Born in Trenton, NJ on October 29, 1966.
Departed on January 8, 2018 in Palm Bay, Fl
Kathryn Ann Sartin, 51, died January 8, 2018, with her family by her side in Palm Bay, Florida. Her ashes will be scattered from the Melbourne Causeway by her husband and sons. It is a place of natural and man-made beauty that provided her with a calm respite during the her many exercise walks across the bridge.
A remembrance gathering will be held on February 10th, 2017 from 12-6 PM at her family's home in Palm Bay. It will be open to all who wish to share photographs and memories from the life of this wonderful woman. It will be a time to celebrate her life, with food, drink, and stories.
She was born October 29th, 1966, in Camden, New Jersey to Harold and Anne Marie Parker. Her family eventually moved to the coast of Mississippi and she grew up as a Southern girl. Another move after graduating from Gulfport High School took her to
Florida, where she eventually settled in the Bradenton-Sarasota area. She earned her AA degree at Manatee Community College then went on to the University of South Florida in Tampa for her bachelors and masters degrees.
During this time, and to his great fortune, she married Joey Sartin. Together they migrated to the East coast of Florida where they put down roots and raised their family. They raised two incredible boys, and no matter how tall they grew, she never stopped calling them her babies.
Kathy loved her children with all her heart. So much so that she sacrificed the opportunity to finish her master's degree. She didn't want to leave her toddler son for hours each day while completing her internship. Though she sometimes felt regrets for
unfulfilled dreams, they were tempered by the great joy she experience as a full-time mother.
She had been an active member of the Port Malabar PTO, a school volunteer, and occasionally a substitute teacher. She enjoyed working with young children, assisting them on their life's journey.
She had a passion for home renovation, remodeling, and decorating. She quenched the desire by putting so many of her ideas into projects in her home. It is now a gallery displaying her best works. She enjoyed listening to Country music. In it, she found
songs to tickle all of her emotions.
Kathy is survived by her husband Joey; her two sons Ethan Robert and Torin Joseph; her mother Anne Marie Mooney, her sisters, Debby Dornberger and Casey Dunton; her nephews Ryan, Cody, Kurtis, Alex, Austin, and Wyatt; her niece Alaney; and her great nephew Atlas.
She was preceded in death by her brother Jeffery. Angel of Blue, carry her away to him.
1 entry.
We will miss you always, my sweet Kathy 🙁