Keli Rose Vargas (Kelly Ann Tensley)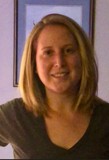 Born in Cheyenne, Wyoming May 23, 1990.
Departed in Cocoa, Florida on September 10, 2018
Keli Rose Vargas, 28, passed away on September 10, 2018 in Cocoa. Keli was born in Cheyenne, Wyoming and was a Farmers Insurance Agent. She attended Holy Name of Jesus School in Indialantic, Melbourne, Central Catholic High School and graduated from Satellite Beach High School.
Keli had two Bachelor's degrees from the University of Wyoming and served in the US Army. Keli is survived by her parents, Marcos and Mary Ann Vargas and Kevin Tensley; brothers, Matthew Tensley and Christian Vargas; and her loving grandmothers, Mema and Abuela Norma; grandfather, Ito; aunts, uncles and cousins. A visitation will be held on Friday, September 14, 2018 from 12:00 pm until 1:00 pm at Holy Name of Jesus and a Mass to follow at 1:00 pm.
1 entry.
Kelly was one of the best people I ever knew. She taught me so much about music and about myself. She was such a unique soul, and her spirit will continue to inspire me. I'm so so sorry to her family, especially her mother, who taught us how to moon walk before the 8th grade dance. Rest In Peace, Kelly. You didn't deserve this. Love you.