Kristyn Renae Rogers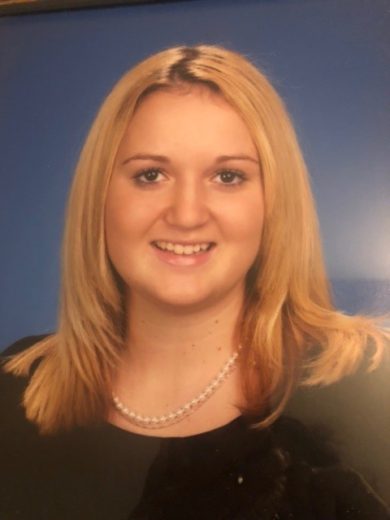 Born April 5, 1991 in Pensacola, Florida
Departed March 7, 2022 in Melbourne, Florida
Kristyn Renae Rogers, age 30 of Melbourne, FL passed away unexpectedly on March 7, 2022. She was born on April 5, 1991 to parents Rex Rogers and Sandra Ayers. Kristyn is survived by her father Rex Rogers (Mayra Rogers), mother Sandra Ayers (Mark Ayers), son Isaiah Ray Thomas, brother Ryan Robert Rogers, grandparents Donald and Marga Burge, Uncle Ryan Richard Rogers, Aunt Kerri Rogers, cousins Grace, Garret, and Samuel, and her best friend Sylvia Mojsa. She was predeceased by grandparents Glenn Rogers and Shirley Johnson.
Kristyn was born at the Naval Hospital in Pensacola, Florida and moved to West Melbourne in 2001. She graduated in 2009 from Viera High School and attended Eastern Florida State College. As a child, Kristyn lived in Pensacola, Florida, Palm Bay, Florida, Hampton, Virginia, Portland, Texas, and West Melbourne, Florida. Her father was in the Navy for 22 years and the family moved every 3-4 years. Kristyn was very outgoing as a child and never met a stranger. She excelled in school and was very talented. She played soccer as a child but soon switched to Fast Pitch Softball at the age of 8. She continued softball until her late teens, pitching for West Melbourne Little League, the Brevard Stealers, and the JV team at Melbourne High School. She was a cheerleader for the West Melbourne Broncos, and then Central Middle School – where she also played the alto-saxophone.
Kristyn's greatest accomplishment and legacy occurred on March 28, 2017 when she gave birth to her son Isaiah. Isaiah brought happiness to the whole family and he will now have his "mommy" watching over him as his special angel. We know that you are now at peace. We love you and will take care of your beautiful son. Rest in peace Kristyn – until we meet again.
A memorial service will be held on Saturday, March 26, 2022 at 11:00 am with a visitation 1 hour before service at Brownlie-Maxwell Funeral Home Chapel.
In lieu of Flowers, please donate to Space Coast Recovery:
5 entries.
Kristyn, We met in high school, went to prom together, graduated together, had kids around the same time. You had such a bubbly personality, we loved bringing our kids to the pool, going tanning, shopping. We had many ups and downs but that's to be expected with such a long friendship like we had. You are very special to me and I will always remember you, and your laugh and smile. I love and miss you. Amanda
JR, Durango, and I will miss your visits. You were such a good person and friend. Rest easy. Pam
We miss and love you. Until we meet again.
May the Lord bless you and keep you and make His face shine upon you... and give you peace forever.