Larry Hufford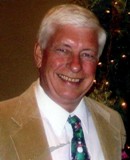 Born in Greenville, Ohio on October 20, 1950
Departed in Palm Bay, Florida on December 7, 2018
Larry Hufford passed away on December 7, 2018, at the age of 68. Born in Greenville (Cornfield as he liked to call it), Ohio, on October 20, 1950, he was a graduate of Miami University with a B.S. in Science Education. Married in 1974, he was offered a teaching position in Lakeland, FL, where he and wife, Kathy, moved in 1975. A career change led to real estate sales, and later a general contractors license.
Following a move to Palm Bay in 1983, Larry co-founded Lifestyle Homes in 1984, where he remained as president and "senior old guy" until his death. He was an avid boater and fisherman, and long-time member of Sebastian Inlet Sportfishing Assoc. He was passionate about incorporating solar power in new home building practices, and was an advisory board member for the Florida Solar Energy Center. Larry loved classic cars, travel, and spending time with family and friends.
Larry is survived by his wife, Kathy, and daughters Heather Eden (Brett), and Karen Kicinski (Chris), both of Grant-Valkaria. His four grandchildren are Brock Eden, Gage Eden, Brooks Kicinski and Grace Kicinski. His siblings include brother Garry Hufford, and sisters Becky Newsom, Vicki Garber, and Polly Baltes, all of the Dayton, Ohio area.
The family will welcome friends to celebrate Larry's life at an informal gathering on Sunday, January 6, 2019, from 4-7 pm at the Eau Gallie Yacht Club, 100 Datura Dr., Indian Harbor Beach

7 entries.
As a Gettysburg School classmate, I extend my sincere condolences to Kathy & entire Hufford family. I hope all your fond memories of Larry, will bring you much comfort. Felicia (Miok) Bohse
Our deepest sympathy to Larry's Family. Larry and I (Georgina) go all the way back from kindergarten to graduation ('69) from Gettysburg School. I even rode on the same school bus with Larry all those years, ie. until Larry started driving to school. I have a lot of great memories of Larry. He was smart and funny and was fun to be around. He will always be remembered and greatly missed! May his light shine brightly.
My Deepest Sympathy to the family for the loss of Larry. 1969 in Gettysburg, Ohio was the start to his future from Gettysburg High School as well as mine. Time goes by so quickly for us all. Happy he had such a great life. May he rest in Peace.
Old friends from Gettysburg school
Went all the way thru school with Larry. Was always a very nice classmate. Will be missed greatly.
Condolences to Larry's family. I have alot of good memories of growing up with Larry in our younger years.
Larry touched countless lives in so many positive ways. Words will never be enough to express the good he brought to this world. Life will not be the same without him.