Leonard "Skip" Lane, Jr.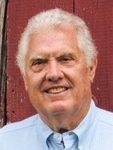 Born on July 5, 1944 in Ft. Worth, Texas
Departed in Melbourne, Florida on February 24, 2020
Leonard "Skip" Lane, Jr., 75, of Melbourne, FL passed away on Monday, February 24, 2020. He was born in Ft. Worth, TX and was the owner of Lane Pontiac-Buick-GMC in Melbourne. In his earlier years, Skip sailed and raced Hobie Cats. He was an avid reader and crossword puzzle enthusiast. Skip had a contagious sense of humor and was known for his jokes and puns. He was a member of the Eau Gallie Yacht Club as well as numerous antique car clubs including the Model T Ford Club of America and Horseless Carriage Club. Skip was a lover of antique cars and was passionate about his Model T Fords. Skip participated in numerous Model T tours throughout the backroads of the United States proudly driving one of his many Model T Fords. Survivors include his wife, Sue Raymes Lane; mother, Mary Lane; daughters, Amy (Craig) Obrzut, Becky Lane (Ray Mojica), Amanda (John) Kassabian and Tonya Tyler (Lee Stromenger); and a son, Jason (Jill) Knight; grandchildren, Liam, Gilli, Caleb, Reece, Eva, Lulu, Presley, Amelia, Owen, Lenora, John, Graeme, Stephanie and Maya; as well as sisters, Margaret (Ira) Edidin and Melissa (Avie) Ownby; and numerous nieces and nephews.
A memorial service will be held on Monday, March 2nd at 11:00 am in the Prince of Peace Anglican Church in Viera.

14 entries.
I am so sorry to just now have found out this sad news. Skip was an amazing man; he was best friend to my (late husband) and Godfather to my only son Antonio. I have such fond memories of our travels together years ago and the endless joke-telling we shared. I miss him.
My father was a great man. He was kind, compassionate, intelligent, funny and he lived a full life. Thank you everyone for your kind words. I think about him and miss him everyday.
So sad to see this. I had the pleasure of working for Skip for 10 years and he was one of a kind. He will truly be missed by many. RIP Skip Mike Thomas
I am so sad to read this. Thank you for all of the Hobie Cat sailing memories with our Fleet 45. I remember your sense of humor and your kindness towards other. Rest in peace.
Dear Sue and family: We are saddened to learn of Skip's death. It was wonderful to be able to visit with you both a few months ago when you were at our home with the antique car tour group. We extend our deepest sympathy to you and your family. God bless you all. Jerry and Frances Hodge, Maryville, TN
Rest in peace my friend... Our thoughts are with Sue and family
A great man that made a difference in so many lives. You will be missed. Good memories will be remembered by many for years to come. Rest In Peace!
I only met Skip twice through our family reunion and saw from the first time his love for family. His kindness drew you in. I am so thankful that I was able to be a part of his life even if it was for a short while. Rest in peace Skip. Thank you for loving my sweet, precious cousin as you did. Until we meet again...fly high sweet man...
I worked for Skip for 23 yrs . He was the best boss i ever worked for and an even better person. He will be missed by family and friends . Rest in Peace old friend
My deepest sympathy to Sue and the family. We got to know Skip we'll through antique car activities. He was such a good guy and I know he will be greatly missed.
Great man in so many ways going to miss him
I knew him as a gentle man and a good business man.