Lessie Inez Platt Walker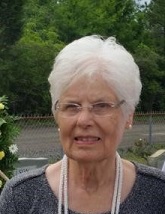 Born on February 23, 1933 in Labelle, Florida
Departed August 7, 2022 in Indian Harbour Beach, Florida
Lessie Inez Platt Walker passed peacefully on August 7, 2022. Born February 23, 1933, to the late William and Inez Platt. Lessie was raised in Bradenton, FL and graduated from Manatee High School in 1952. Three years later she married the love of her life, (late) Murry Walker. Clayton was their first-born child. Larry arrived two years later. Four years later and a move to the Panama Canal Zone daughter Lesa completed their family.
In the early 1960's Lessie with two sons in tow followed her husband to the Panama Canal Zone. She loved to reminisce about her time in Panama. It was in Panama she was introduced to one of her greatest passions the "Girls in Action" program in her church. She remained active in this program for many years. She also served as Women's Missionary Union Leaders for Walton County Baptist Association. Lessie was a devout Christian of the Baptist faith.
Feisty and quick witted, Lessie Walker enjoyed a good laugh. She was also quite the athlete and enjoyed competitive sports. She received a Certificate of Jungle Expertise from the School of Americas in Panama. Lessie worked for the School of Americas in Ft. Gulick, Canal Zone. She also worked as the Director of the Recreation Center at Ft. Sherman. A member of the Rebekka's Independent order of the Odd Fellows. She held the position of past Noble Grand for more than 50 years.
Her greatest joy was her family. Her eyes lit up and her voice softened when she spoke of her husband, Murry. She beamed with pride when speaking of her six grandchildren. Her own children were not only a source of deep pride, but of great comfort as they lovingly cared for her. Lessie Walker is survived by sons Clayton and Larry (Devia) and daughter Lesa Hirsch (Cliff). Five grandchildren Tyler and Morgan Walker. Austin Walker. Walker and Chase Hirsch. A brother, Frank Platt and numerous nieces and nephews. Lessie was predeceased by her husband of 61 years, Murry, her granddaughter, Anastasia, her sister and four brothers. It was a life well lived and well loved.

3 entries.
She was a joy to be with, always kind and friendly. We played some sports together in the Canal Zone. Her children were friends with mine. Praying that I will join her in the not too distant future. God Bless her family.
My heart hurts to know that I will never see Aunt Lessie in the flesh again but it is also comforted knowing that I will see her again when we meet up in heaven. I always loved being in her presence even though those times were few and far between. She was a beautiful woman inside and out. I love you Aunt Lessie. I'll see you one day soon.
I will miss you deeply Granny. I could not have asked for a more loving, God fearing mother in law. We will see each other again one day. Love and miss you Deivia