Linda Kapas
Just shy of her 75th birthday, Linda Kapas (aka Mummum), born June 3, 1946, passed away Monday, April 26, 2021 in Palm Bay Florida. Linda attended Good Council Catholic High School In her home town of Chicago Illinois. In her early years she took sewing and Latin classes. She was very good at sewing and often used her talent to make figure skating and theater costumes for many.
As an adult, Linda married her first and only love William Kapas Sr. Created from this love were her 4 children, William Kapas Jr., Heather Kapas, Ambre Vargas and Kourtney Rios. Many of Linda's years were spent volunteering for her church and helping those in need. She worked as a secretary for Mac Chicago, Northwest Hospital in Chicago, as well as three Catholic parishes.
Of late, Linda spent many hours helping her children by babysitting her grandchildren. Linda also volunteered as a school nurse for St. Joseph Catholic School, a position she cherished greatly.
In her spare time, Linda loved to read, watch movies, spend time with her family, love on her animals, and travel.
Linda is preceded in death by her grandmother, Mattie B. Smith. Linda is survived by her children, William Kapas Jr. and wife Maryann, Heather Kapas, Ambre Vargas and husband Jaime Jr., Kourtney Rios and husband Otto, grandchildren, Meagan, Andrea, Billy, Krystyle, Brandon, Lintonia, Madelyn, Analicia, Jaime, Ethan, Isabella and Arielle, great grandchildren, Andrew, Joeseph, Matthew, Jacob and Elyzjah. Linda also left behind her 4 legged daughter Misty.
Family and friends are invited to attend Linda's funeral service at St. Joseph Catholic Church, 5330 Babcock Street NE, Palm Bay FL 32905, on Monday, May 3, 2021 at 1:00 P.M.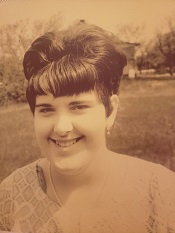 In lieu of flowers, the family invites guests and loved ones to make a contribution to St. Joseph Catholic Church or School. Contributions can be made online or by check. If donating online, visit the donation website at st-joe.org and click on "online giving portal". link

13 entries.
I am so so very sorry for the tremendous loss of your Mom!! I can't imagine the broken hearts in each one of you! The best Mom, Friend, Grandma EVER!! Kourtney, I am moving to Florida & was hoping to touch base with you before hand, if you'd like to see how far we'll be from each other. My heart aches for each of you!
Miss you sooooooo much mom! You were the best person I knew. I will try to love the way you did for the rest of my life. I hope you will be front and center to greet me when I go. Until then, I will miss you every day!!
I will miss you mom, everyday for the rest of my life.
Rest in peace, we love you & will miss your caring personality.
God bless you all. Your mom was the salt of the earth and a wonderful, dear soul.
My deepest condolences. Ma was and always will be an amazing soul. I will always remember and love her! I am so sorry for our loss. 🧘‍♂️✝️💔❤ Love you all, dearly. Will always be close in my heart. Doug
I will miss you Mom forever! I hope you are enjoying your time in heaven!
Linda, my happy crazy lady friend, I will miss you. So happy we met and got to be close friends. Sharing life's stories and laughing at the antics of things our children/grandchildren did while you were at the Moose hanging out and our shared nursing duties at St Joe's will always be in my memories. Find peace in that beautiful garden in the sky as you watch over your family and friends. Love ❤️ you forever my friend ( your friend Deb)
Linda you will be greatly missed and loved. I'm so sorry your loss but when the sunshine's I know that your smiling down on us. The other day it was raining and I just sat outside and listen to it like you used to do. Kapas children I'm so sorry for your loss. Just remember how much she loved each one off you and how proud she was of you. Your all in my prayers and thoughts. Much love, Angela
Such a beautiful soul. Heaven certainly gained an amazing angel. I am glad to have known her and forever grateful to call her mom. She will be missed dearly.
Linda was a beautiful lady who showed love to all. She will be missed. All of her children have her same loving personally. I am so glad to have recently shared time with her in the GA mountins. Love you Linda, may God bless.
GOD you have our angle We were blessed
Lynn Juttoon and family FOREVER IN MY HEART MY BEAUTIFUL SISTER , will miss you terribly