Linda Lee Ehrmann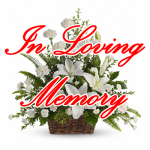 Born in Mansfield, Ohio June 19, 1940
Departed in Palm Bay, Florida on September 24, 2019
Linda Lee Ehrmann, born in 1940, passed away peacefully at the age of 79, after a short battle with cancer. There will be a memorial service on October 3, 2019 at 2:00 p.m. at Wesley United Methodist church at 2075 Meadowlane Avenue, West Melbourne, Florida 32904.
She is survived by her husband, Edward Ehrmann of West Melbourne, Florida and her five children: Ozella Knox; Ronald Knox; Susan Corbley; Brenda Cook; June Knox; 13 grandchildren and 2 great grandchildren.
Linda was a very active grandmother. She was present at nearly all the births of her grandchildren and attended their graduations, recitals, and other accomplishments.
She was an active member in the Wesley United Methodist church in West Melbourne. She enjoyed volunteering in many ministries.
Linda was a medical professional for her entire life working as a nurse's assistant, respiratory therapist and certified medical assistant.
In lieu of flowers, the family asks for a donation to support Making Strides Against Breast Cancer.

2 entries.
Please accept our deepest sympathies on the loss of such a wonderful part of your families. Her loss will be missed at every special event as well as the day to day moments. Prayers for healing hearts. Hang onto your memories.
Ozella , Charles, and Family, With deepest Sympathies Diane and Sweetpea Sierra