Lucien "Dave" Davis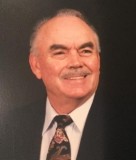 Born in Black Rock, Arkansas on March 5, 1926
Departed in Micco, Florida on March 8, 2019
Lucien "Dave" Davis, 93, passed away peacefully on Friday, March 8, 2019 at home. He was born in Black Rock, Arkansas on March 5, 1926 to Walter and Ruth Davis. He moved to Indian River County in 1960. Dave was an electrical contractor and business owner.
Lucien was preceded in death by his sister, Lucille Wright. Dave is survived by his wife of 46 years, Verna Brown Davis and niece, Linda Waddell. He leaves behind numerous extended family members and friends.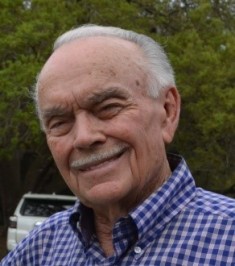 Dave served in the United States Air Force from 1946 to 1949. He was a member of the First Baptist Church of Eau Gallie. Dave was an avid golfer, pool player and a member of the Professional Bowlers Association (1962).
A visitation will be held at the Brownlie-Maxwell Chapel on March 13, 2019 from 5 to 7pm followed by a service at 7pm.
In lieu of flowers donations may be made to St. Jude, www.stjude.org, First Presbyterian Church of Sebastion, PO Box 781689, Sebastian, FL 32958 or Wounded Warrior Project, www.woundedwarriorproject.org.
10 entries.
I am 51 years old and I remember Dave from my childhood. He was a wonderful friend and bowling and pool buddy to my father for many, many years and I have tender memories of him. He was deeply loved and will be greatly missed. Love, Suzie
Dave was a great individual who had an unmatched competitive spirit in everything he attempted. He was a great bowler and back in the day, was a permanent fixture at Ercildoune Lanes. Dave was also a par golfer and a legend when he played pool. He will be missed.
Our deepest condolences to his family.
Uncle Dave , thank you for always being such a loving, kind, and patient uncle. Thank you for all of your help with my golf and bowling swings, both of them hopeless, but you tried! I find comfort in knowing you could not have planned a better exit, if you had planned it yourself. We will always love and miss you, go rest high on that mountain. Love Always, Karen Sue
Verna, so sorry for your loss. Uncle Dave was such a gentle, distinguished, kind-hearted man. Heaven gained a good one this time. Thinking about you and praying for you at such a hard time. Blessings to you.
Mr. Dave, you will be missed by all who were blessed to have crossed your path. I will even miss the "fear" I felt when I looked across the pool table and saw your smiling face, knowing I was about to get beat, again, by you. R.I.P.
Thoughts, prayers and love to Verna and family. Will miss seeing him.
Dave got me a job at Indian River Electric in the 70's when I really needed it. He was a good friend and a great Bowler and Pool Player. Prayers going out to Verna and Family.