Margot Herz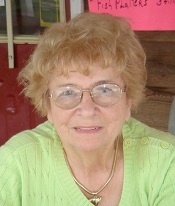 Born on July 22. 1925 in Markt Berolzheim, Bavaria, Germany
Departed November 7, 2023 in Palm Bay, Florida
Margot Herz, 98, of Palm Bay passed away November 7, 2023. Margot was born in Markt Berolzheim, Germany on July 22, 1925 to Lina and Max Levi. She was a Holocaust survivor, having fled Germany with her parents, brother, and grandparents in December of 1938 and moved to New York City.
Margot was a bookkeeper and later a business owner with her husband, Werner. They and their daughter and son moved to Titusville from New Jersey in 1963. Werner died in 2002, and Margot stayed in their home until 2016 when she moved to Palm Bay, where she and Lin bought a home together.
Margot and Werner always welcomed friends and relatives into their home. Margot never forgot a birthday or anniversary of a friend or relative. She was famous for sending cards, frequent letter writing and later keeping in touch with emails.
Margot was a loving, caring daughter, wife, and sister, and a devoted mother to the very end of her life. She was predeceased by her husband of 55 years, Werner, her beloved son, Ray, and dear brother Leo Levi. She is survived by her daughter, Lin Herz of Palm Bay, daughter-in-law Fran Herz of Jacksonville, and grand-dog, Simba.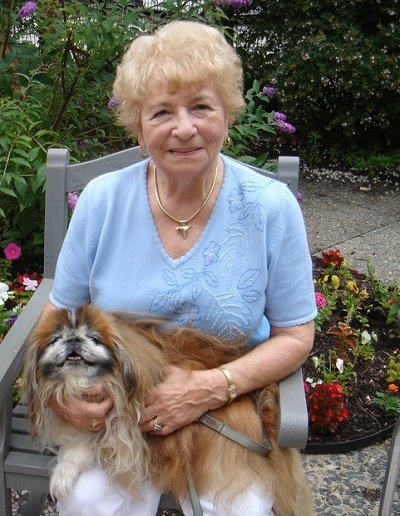 A funeral /celebration of Margot's life will be held at Temple Israel of Brevard County, 7300 Lake Andrew Drive, Viera on November 13, 2023 at 1:30 in the afternoon.
In lieu of flowers please donate to one of the following:
Hope for Brevard, located at 1465 Cypress Ave, Melbourne, FL 32935. Hope for Brevard offers sheltering, fostering, and adoption services to homeless and neglected animals in Brevard County, (321) 271-4041, website, hopeforbrevard.org
Alura Always and Forever Pekingese Rescue, website, Pekinese
Liz E's Pekingese Rescue, website, pekixngesepatrol.com, email, [email protected]
Potomac Valley Pekingese Rescue, website, potomacpekes.org, email, [email protected];

7 entries.
Since meeting Lin I have heard of her wonderful mother , who came from the same town as my father, They also were related through my Grandmother. So sorry to hear of her loss and home to hear and share good news in the future.
Such a resilient survivor and lovely lady. I share her love of the Pekingese dogs. We visited Hot Springs, along with other Peke Pals, and had a delightful time.
Our deepest sympathies to all of you. After many years of being Facebook friends felt like I knew Margot through her daughter Lin. We share the same love of Pekingese. May she rest in peace. Sending love and hugs to Lin, Simba, and the rest of the Herz family. Susie, Majesky, and Bob Jones
Margot had a beautiful soul.
So sorry for your loss. She was an inspiration in everything she did and said.
I loved Margot and her love for people and especially dogs. She inspired me as I face some serious challenges as I age. She was a remarkable survivor and a wonderful mother to Ray and my friend, Lin. She is now at peace after such a long positive experience on this earth. Rest in peace my friend. I'm sure you have a beautiful Peke on your lap.
I new Margot since I was 1 year old. She always treated me the a second daughter. RIP