Martin, Jeffrey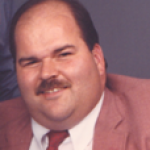 Born in Melbourne, FL on March 8, 1957.
Departed on February 3, 2018 in Melbourne, Florida.
Jeffrey (Jeff) R. Martin, 60, died Saturday, February 3, 2018 in West Melbourne, Florida.
Jeff was born in Melbourne and lived here most of his life. Jeff was a graduate of Eau Gallie High School, Brevard Community College, and University of Florida. Jeff spent most of his professional career in insurance sales.
The world is a duller place without Jeff. He had many friends and was always the life of the party.
Jeff's parents, Dr. Allen M. and Frances S. Martin, and his brother Allen Martin, Jr. predeceased him. Jeff is survived by his brother Gary (Shari) and nieces Kaley and Hillary Martin. Jeff will be greatly missed by all who loved him.
A gathering to Celebrate Jeff's Life will be held on February 18th, 2018, at 1:00 PM at Wickham Park – Pavilion # 4. Please bring pictures of Jeff to share if you have any.
In lieu of flowers, memorial donations may be made to the Vitas Community Connection at 4550 W Eau Gallie Blvd. Suite 250, Melbourne, FL 32934 or their website or a local charity of your choice.