Mary Jean Harlock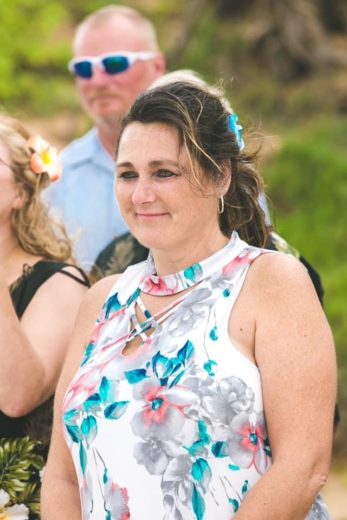 Born on April 14, 1972 in Oshkosh, Wisconsin
Departed on July 10, 2021 in Palm Bay, Florida
Mary's family includes her husband of 21 years Michael Harlock; daughters Kayla Harlock and Ashlee Schuch; father Donny (Terri) Jolin; mother Joyce Slusser; sister Linda (Rusty) Barclay; brother Ray Jolin; nephews Cody, Alex, Keegan, Kyle, Aaron, and Ethan; nieces Katie and Allyson. Above all else, Mary loved being a grandma to her three grandsons Evan, Colton, and Bennett. She enjoyed spending time with them and spoiling them, as grandmas do. The memory of how loved she made them feel will remain in their hearts forever.
Mary and her husband Mike enjoyed traveling and experiencing new places. Mary especially enjoyed traveling to the beach. She worked for Gartman Mechanical Services for many years and was blessed to build a support system with the owners, Sandy, Dale, and Tim Weitz. They never left her side, and they all remained close after Mary stopped working. Mary viewed them as family and was ever appreciative of their love and support.
Mary enjoyed spending time with her friends. They went on a variety of adventures and outings. She especially cherished their Tuesday night routine of dinner and a movie. She was an avid NFL fan, and she loved cheering on the Green Bay Packers.