Marybelle Harrison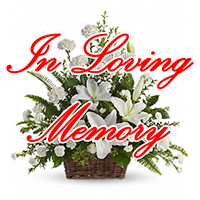 Born in Fenwick, West Virginia on June 8, 1933
Departed in Melbourne, Florida on January 7, 2019
Marybelle Harrison, 85, of Melbourne went home to be with her Lord on Monday January 7th.
She was a native of Fenwick, West Virginia and is survived by her sons Dennis (Kathy) and John (Debra) Harrison, six grandchildren, ten great-grandchildren and two great-great-grandchildren.
Funeral services be held at the Harbor City Baptist Church, on Thursday January 10th at 11am.
Sending are love and prayers your way