McKingsley A. Williams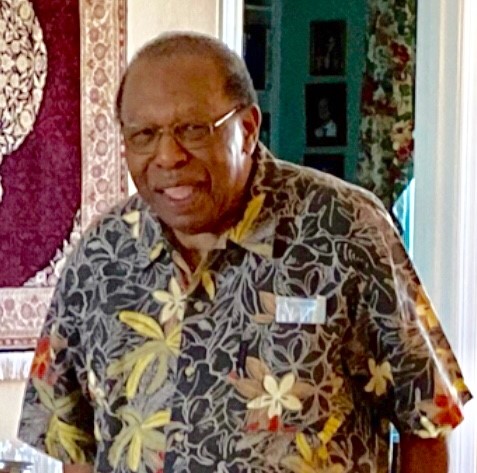 Born on April 18, 1939 in Port of Spain, Trinidad and Tobago
Departed on May 27, 2021 in Melbourne, Florida
McKingsley A. Williams
It is announced with great sadness that McKingsley Williams, known as "Mac", passed away in Melbourne, on May 27, 2021, at age 82. He was born in Port of Spain, Trinidad and Tobago on April 18, 1939.
Mac grew up in Trinidad, and worked for the Trinidad Penny Bank. He came to New York City in the late 1960's. He worked for the Bank of New York, and later for the Long Island Railroad. After retirement, Mac moved to Melbourne in 2005. He was a member of Holy Trinity Episcopal Church. Mac enjoyed classical music, and attended Brevard Symphony concerts. He was an avid supporter of the South Brevard Symphony Guild. Mac loved socializing with with his music loving friends.
Mac is survived by his brother Horace Walcott (Angela); sons McKingsley, Jr. (Edwige), Michael (Alice), Barry; and daughter Ava Simmons (Darryl); grandchildren, Ryan, Brianna, Jackson, Maxwell, Naomi, Jordan, Danielle; and niece Jody Walcott.
Arrangements are in the care of Brownlie – Maxwell Funeral Home; he will be interred at Holy Trinity Episcopal Church Memorial Garden.
Memorial services for Mac will be held on Friday, 04 June 2021 at 2:00 pm at Holy Trinity Episcopal Church, Melbourne, Florida. In lieu of flowers, the family requests donations to Brevard Symphony Orchestra.