Meredith Trotter Raney, Jr.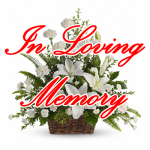 Born on February 18, 1946 in Richmond, Virginia
Departed in Melbourne, Florida on March 9, 2020
Meredith Trotter Raney, Jr., age 74, passed away Monday, March 9, 2020, in Melbourne, Florida. Born in Richmond, VA, he was the son of the late Meredith Trotter Raney, Sr. and the late Lucy Ellen Powell Raney. He was blessed with two stepmothers, Anita P. Williams, who loved him from the age of six, and Mary S. Raney, who loved him as an adult.
He spent his childhood and teen years in Aiken, SC, graduating from Aiken High School in the class of 1964. As a child, he loved spending time in Virginia at the homes of his grandparents. He especially loved the time he spent at his maternal grandparents' farm, helping his grandfather with the tobacco harvest and other farm-related activities. In Aiken, he played Little League baseball, was in Boy Scout Troop 110, played soccer, drove a school bus, and had a paper route. He graduated from North Carolina State University in 1968 with a degree in electrical engineering. After graduation, he moved to Florida to work for Radiation Corporation (subsequently Harris Corporation). While there, he met and married Tannis Camp and became father to her three beautiful daughters, Sabra M. Raney (Derek Covenah), Saretta T. Wiggins (Chuck), and Sholon Raney. While he was employed by the Harris Corporation, the company was assigned three patents for his inventions. He was active in the pro-life movement Operation Rescue. During his retirement, he again drove a school bus.
He was a long-time member of Central Baptist Church in Melbourne, FL.
In addition to his former wife, three daughters, and stepmothers, he is survived by his Uncle Edwin Powell (Margaret), his Aunt Mary Phillips, four sisters, Nancy R. Moseley (David), Martha R. Gaddy (James), Laura R. Spearman, and Mary Leigh R. Sabean (Joel), 5 grandchildren, 6 great-grandchildren, two nephews, a niece, a great-nephew, and cousins.
A memorial service will be held at: Central Baptist Church 2503 Country Club Rd. Melbourne, FL 32901 on Saturday, March 21, 2020. Service starts at 10:00, with food and fellowship to follow.
In lieu of flowers, please consider a donation to the American Parkinson Disease Association at apdaparkinson.org or the Parkinson's Foundation at parkinsons.org.

6 entries.
I used to call him a nosy raccoon when I used to escort women at the Aware Woman's clinic in Melbourne.
I remember him at Aware woman's clinic. I used to call him a nosey raccoon. Those were the days.
I just found this post on Facebook. I am so sorry to hear of Meredith''s passing. He was such a special person. I always admired Meredith for his strong stance against abortion. He was a man of strong morals and values. All of us in the pro-life group ,loved him very much and appreciated his hard work. He was admired by many many people and we all will miss him very much. God bless you brother. Look forward to seeing you in heaven.
Ohh Meredith. I just looked at your facebook and saw that you passed in March. We will forever miss you , your friendship and the time we spent together. Heaven is blessed.
I'm heartbroken to hear of my cousin Merdy's passing. He was someone I looked up to when I was small and discussed many things with me as I got older. I also remember he served our nation as a civilian contractor on navy aircraft carriers off North Vietnam during the war. He was a fine gentleman and loved his family deeply. I will miss him!
With my prayers for Meredith's family, I will miss my classmate and friend.