Michael Anthony Ramos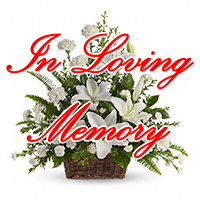 Born December 24, 1960 in Omaha, Nebraska.
Departed on December 21, 2020 in West Melbourne, Florida
Michael Anthony Ramos, 59, of West Melbourne, Florida passed on December 21, 2020 at home. He was born in Omaha, Nebraska on December 24, 1960 to Francisco J. Ramos and Elsa Maria Prieto Ramos.
His family includes his father Francisco J. Ramos, Sr.; brother Frank Ramos; nieces Amanda Smith and Amy Davis and great nephew Hunter.
He was preceded in death by his mother Elsa Maria Prieto Ramos and his sister Elsa Rebello.
Michael was a computer engineer and worked at Kennedy Space Center for many years.
No service is scheduled.
2 entries.
He will be missed by all the bears. Wishing both peace and comfort to his family and friends.
Much love, fellow bear. I know you'll keep crushing in heaven!