Michelle "Missy" Hill
Michelle "Missy" Hill, 57, passed away peacefully on Monday, September 7 2020 in Orlando, FL surrounded by family. She was born in Savannah, GA on December 8, 1962 to Charles and Barbara Covenah.
Missy was a beloved wife, mother, daughter, sister, aunt, cousin and friend.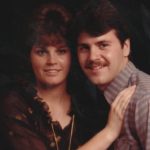 Missy graduated from Eau Gallie High School in 1981. She worked for the City of Melbourne as a secretary prior to becoming a mother. Once Missy's son Shane was born she knew that being a mother was what she was meant to be. She was extremely proud of and devoted to Shane whom she loved more than life itself.
Missy is survived by her husband of 35 years, Michael; son, Shane; father, Charles; stepmother, Barbara; brother, Derek and a multitude of nieces and nephews. She was predeceased by her mother Barbara.
Burial with graveside service will be Monday, September 14th at 11:30 a.m.at Florida Memorial Gardens Cemetery.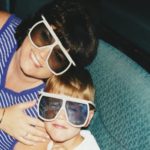 9 entries.
Prayers for the whole family
💜 You have made an impression on so many lives. You will always be loved and remembered.
Sending healing prayers and comforting hugs. God bless you all.
Heaven gained an angel, and I lost a beautiful friend whom I will never forget. Prayers for peace, strength, and God's comfort for all of the family.
So sorry for your loss. My heart is broken for the family. I am praying that you may feel God's presence surround each of you. Please rely on God's strength daily as He holds the keys. I will continue to pray for the family and for God's mighty power to uplift you daily.
Missy was my best friend and "sister." Her loss will effect many of us for years to come! I love you Missy. Your wings were ready, but our hearts were not. My only conciliation is that I will see you again one day. My heart goes out to Mike and Shane.
Mike & Shane, Words can't express the shock and sorrow we feel for your great loss. Missy was so loved by many and will be dearly missed. May you feel the peace and comfort that only our big God can provide at this very sad time. With much love, Mark & Sandy
Mike and Shane, We are so very sorry for the loss of your precious Missy. Praying that you will be surrounded by family and friends and have some sense of peace as you manage through this most difficult of times.
Mike and Shane, there aren't words to express the sincere condolences to you and the heaviness in our hearts for your loss of Missy. When we'd get to see you at Grandpa & Grandma's, she was so enjoyable and fun to share a conversation. We have you in our prayers and in our thoughts. Love, cousin Linda