Nicholas John Yanas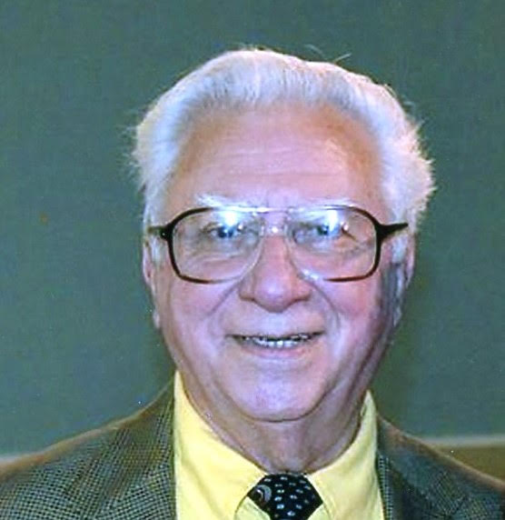 Born on October 7, 1934 in New York City, New York
Departed January 11, 2023 in Viera, Florida
Nick was born on October 7, 1934 in New York City, New York. A first generation American born of Greek immigrants, he grew up on the streets of Manhattan in the Hell's Kitchen area. In 1954 he married Nora and enlisted in the Navy. He was stationed at Weeksfield NAS in North Carolina.
They started their family there, returning to New York City after his discharge. In 1963 they moved out to Denville, New Jersey – 'to get away from the city'. Tired of the winters in general, they moved to Melbourne in 1967 where Nick started working for Radiation. They built a home in Melbourne Beach in 1968 and lived there until the summer of 2022.
Nick was an avid Mel-Hi booster club member for many years. He coached his son's baseball and basketball teams. He was a long time member of St. Katherine Greek Orthodox Church, where he was a past president of the church council as well as of the Ahepa men's group. He was very active in the planning of and working at the Greek festivals for many years. He also volunteered at the Wickham Park Senior Center and Holmes Regional Med Center.
Nick worked for Radiation, which eventually became Harris Corporation, for 31 years, retiring in 1998. He and his wife Nora then traveled extensively for several years. In addition to many sites across the U.S. they would travel to Greece every year and add another country for some variety. Locations included Spain, Great Britain, France, Italy, Austria, Israel and Australia.
Nick was predeceased by his wife of 68 years, Nora who passed away on December 1, 2022.
Nick is survived by his daughter Diana Dudley; his sons John (Stephanie) Yanas, Nick (Kelly) Yanas; his grandchildren Kelley (Justin) Morris, Brandon (Amanda) Dudley, Nicholas (Jessica) Yanas, Heather Yanas, Stephen Yanas; his great-grandchildren Brianna and Jade Morris, Charlotte Dudley, Nora and Elijah Yanas and Liam Ward. He is also survived by a brother, Eugene Yanas in New York.
Calling hours are Saturday January 21, 2023 from 3-5 pm at Brownlie-Maxwell Funeral Home in Melbourne. Funeral service will be held on Tuesday, January 24, 2023 at 10:30 am at St. Katherine Greek Orthodox Church with burial to follow at Cape Canaveral National Cemetery in Mims.
In lieu of flowers, please consider donations in his memory to Ascension Social Concerns 1238 Aurora Road, Melbourne, Florida 32935 or to St. Katherine Greek Orthodox Church 5965 N. Wickham Road, Melbourne, Florida 32940:
Ascension Social Concerns
St. Katherine Greek Orthodox Church
3 entries.
To the Yanas Family, our prayers and thoughts are with you in your time of bereavement. May the LORD who sees (Adonai Raphi) keep you and see you through this time of loss. May GOD bless you. Derrick and Tonya Perry.
To the Yanas family, So sorry for your loss. He has joined his wife in Heaven now. I met Nick and Nora maybe 5 years ago through the Saint Katherine's Church. Then a few years ago met little Nora at my daughter's dance class. hugs to you all during this time.