Nick Paparone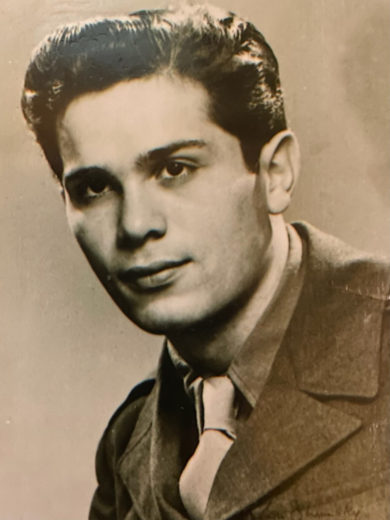 Born on August 1, 1928 in Atlantic City, New Jersey
Departed on December 12, 2021 in West Melbourne, Florida
Lieutenant Colonel (US Army Retired) Cono ("Nick") Ross Paparone departed this world on December 12th, 2021 after a long and full life.
One of seven children, Nick was born August 1st, 1928 in Atlantic City, NJ to Carmelo and Marion Paparone. He grew to be defined by the three great loves of his life: family, country, and golf. He was fiercely beloved by his four children, seven grandchildren, eight great-grandchildren, and two surviving siblings, who fondly remember his countless jokes, songs, stories, and dance moves.
He is also remembered for his remarkable service to the military (1945-1971): he joined the military at the tender age of 17, stationed in occupied Japan at the close of World War II, served in Korea at the height of the Cold War, and survived a Vietnam tour during the most violent period of the Tet Offensive. After retiring from a career in teaching at Johnson Junior High School and Brevard Community College, Nick enjoyed & played golf six days a week, often telling his family jokingly that he was "on his way to work." He became a strict vegetarian, took long walks on the green, loved a good game of cards and dabbled in illustrated cartoons and caricatures.
He would often end his conversations with a song. Among his favorite singers were Dean Martin, Jimmy Durante and Bing Crosby who sang "If I had my way, dear, we would never grow old / And sunshine I'd bring every day."
Burial will be private at Arlington National Cemetery with full military honors at a date to be determined.
4 entries.
What an amazing person and what a remarkable life. I feel so fortunate to have known such a wonderful person for over 30 years. I will always remember Nick with such fondness and warmth. Those memories I have will live on forever and be cherished for years to come. Nick was a kind hearted, warm and generous man and was beloved by all who knew him. He was a great man and leaves behind a brilliant legacy. I'm so sorry for our loss.. You have my most sincere condolences on his passing.
So sorry to hear of the passing of my uncle Nick. Our condolences to all the family
Rest for awhile- your pain is over. Soon your creator will come and raise you up to be with Him forever. Prayers and condolences to Nikki and the rest of his family. Lynda
My deepest condolences to the family. What an incredibly impressive life of service and family! I had the honor of meeting "Didi", as Rachel and her kids called him. He always had a smile and a fun story. It was obvious how much he loved and was loved by them. He will surely be missed.